The Next Generation Training Double-Seater
The DG1001Club neo is the ideal trainer for clubs. It's the most modern training aircraft on the market, suitable for basic as well as advanced training. With 18m wingspan and new "neo" winglets, the flight characteristics leave nothing to be desired. Excellent low-speed and stall characteristics allow the pilot to keep control of the aircraft at all times.  An important factor, especially in clubs and flight schools.
Standard Equipment
The DG1001Club neo is offered with the following standard equipment
18m wingspan with neo winglets
T-35 UP finish
carbon fibre wings
wing parting
double padelled air-brakes
large wheels on wing-tips
automatic hook-ups on all control surfaces
3D tubulators and sealing of all control surfaces
trim weight box in vertical stabilizer
tail wheel
spring loaded, fixed landing gear (5″) including nose wheel (3″)
nose and CG hook
Piggott-Hook incl. parking brake
VHF-antenna
Prandtl-M-Adapter (ESA-Systems)
registration number (vinyl)
safety cockpit
prepared for installation of oxygen
4-point Schroth harnesses
energy absorbing seat cushions
head rests
canopy cover (cotton)
test-flight complete, ready for pick up at DG Flugzeugbau
Options
Some of the most important options available for DG1001Club neo
water ballast preparation
water ballast system (equivalent to DG-1001S neo)
17,2m aerobatic wingtips
20m wingtips with neo winglets
retractable main wheel
canopy warning
landing gear warning
trim weight boxes in front cockpit
oxygen bottle mount
tail battery 12V/14Ah
add. battery in baggage compartment (led-acid or LiFePo4)
add. backrest in front cockpit for small pilots
5-point harnesses
Gadringer harnesses
add. map pocket in rear cockpit
tail dolly
set of trim weights including wooden transport box
tie-down points on wings
Dolba BD12 FLARM antenna in vertical stabilizer
transponder preparation
More options available on demand.
We can send you an individual offer incl. avionics and trailer. Please contact our sales department for more details.
Technical Details
wing span
m
18
wing area
m²
16.7
aspect ratio
/
19.4
length
m
8.6
height
m
1.8
max. speed
km/h
270
minimum rate of sink (single seated)
m/s
0.62 (84km/h)
empty mass (incl. basic instruments) ca.
kg
400
water ballast (optional)
l
160
stall speed (at 550kg)
km/h
67
MTOW
kg
750
MTOW for unlimited aerobatics (Cat. A)
kg
630
Top-Level Training
Glider pilot training is the key in every gliding club. It sets important milestones in a pilot's life and assures that beginners learn as much as they can to become a great aviator.
The DG1001Club neo is the perfect aircraft to guide your trainees from first take-off through to getting the license and beyond.
Flying Safe and Easy
The DG1001Club's neo winglets were developed especially for glider pilot training. Apart from more docile handling, stall characteristics are improved and easy to handle. Compared to other training aircraft the performance is much higher which allows more effective training and more time in air. The results show a fast, reliable and successful learning process.
Read more
Slow Flight:
At forward C.G. positions the DG1001Club neo can be kept stable in a deep stall. If you gradually move the centre of gravity backwards by installing trim weights, the tendency to stall slowly increases. However, the glider remains controllable easily over the entire CG range and quickly terminates the stalled flight condition when the stick is released.
Trudeln:
If you set the C.G. to the aft end, the DG1001Club neo becomes an excellent aircraft for spin training. The glider can enter and stop stall by using standard procedures and shows behaviour of modern composite gliders.
Unlike aircraft of older generations, modern comosite aircraft spin alternately steep and flat. A characteristic that cannot be simulated with old training two-seaters. The DG1001Club neo, prepares students specifically for flight characteristics of modern sailplanes.
Performance:
the glider's performace is comparable to last generation's standard class gliders. This makes the two-seater perfect for cross country training as well!
Flexibility is The Key
The DG1001Club neo is the cornerstone of the DG1001 family. Various options make the glider more flexible than any other. Whether wingspan, landing gear, water ballast or even propulsion. With the DG1001 modular system we can adapt the glider to your needs.
Read more
Wingspans
Since the DG1001Club neo comes with a wing-parting in series it can be flown with different wingspans.
In the basic version, the DG1001Club neo is delivered with 18m wingspan and neo winglets. Ideal for training and joy flights
With 17.2m wingspan the DG1001 becomes an aerobatic machine. It is even certified for Cat. A, which not only makes it ideal for aerobatic training, but also enables the pilot to fly more advanced programmes and figures.
The new 20m neo outer wings can also be fitted. This significantly increases performance and cross country pilots can enjoy the benefits of a 20m two-seater! We recommend this option in combination with a retractable undercarriage and, if necessary, a water ballast system to take full advantage of the 20m ends.
Landing Gear Options
The standard fixed landing gear is perfect for clubs and flight schools looking for a simple and robust training aircraft. However, if the glider is intended to be used for other roles in addition, a low retractable undercarriage can be fitted as an alternative. This option can also be retrofitted at DG in Germany. The mechanically operated retractable undercarriage is identical in height and position to the fixed undercarriage. An ideal combination for club use.
Propulsion Systems
If required, we can prepare your glider for the installation of a FES or a 2-stroke sustainer system. Of course, the drive train can also be installed right from the beginning. An interesting aspect also with regard to resale value.
Water Ballast
In order to keep the aircraft as simple and cheap as possible, we have decided not to install water ballast in series. For customers who want to be able to retrofit a water ballast system later, we offer a preparation. Alternatively, the system can be installed during glider production.
Setting Your CG
The trim weight boxes in the front cockpit and the trim box in the fin offer maximum flexibility choosing the right centre of gravity. Light as well as heavy pilots can adjust the glider to their needs and as an instructor you get the rare opportunity to demonstrate the influence of the centre of gravity in a simple way.
All too complicated, elaborate or dangerous? Find out why it's definitely not here…
Read more
Trim weights in the cockpit are standard on all gliders. But the possibility of compensating cockpit load with weights in the fin as well is not very common. Often these weights are used solely to perform spin exercises. But in the DG1001 family, the centre of gravity can be adjusted for all flight purposes.
However, some people think using the trim weights is too cumbersome or inconvenient. The easiest solution is to simply leave the box empty. You can use the trim box, but you don't have to.  It is not necessary to adjust the weights ahead of every launch. Analogue to other training double-seaters, you can fly with a front CG setup as well.
To make choosing the correct centre of gravity as easy as possible, each glider is supplied with a trim chart which makes it very easy to determine the correct number of trim weights.
A practical way for use in a club is to determine the lightest pilot/co-pilot combination o the day and set the trim weights accordingly. You then can use this setup and fly all day without touching the trim weights at all. 
Only for spinning and aerobatics it is necessary to use the trim box in the tail according to the chart.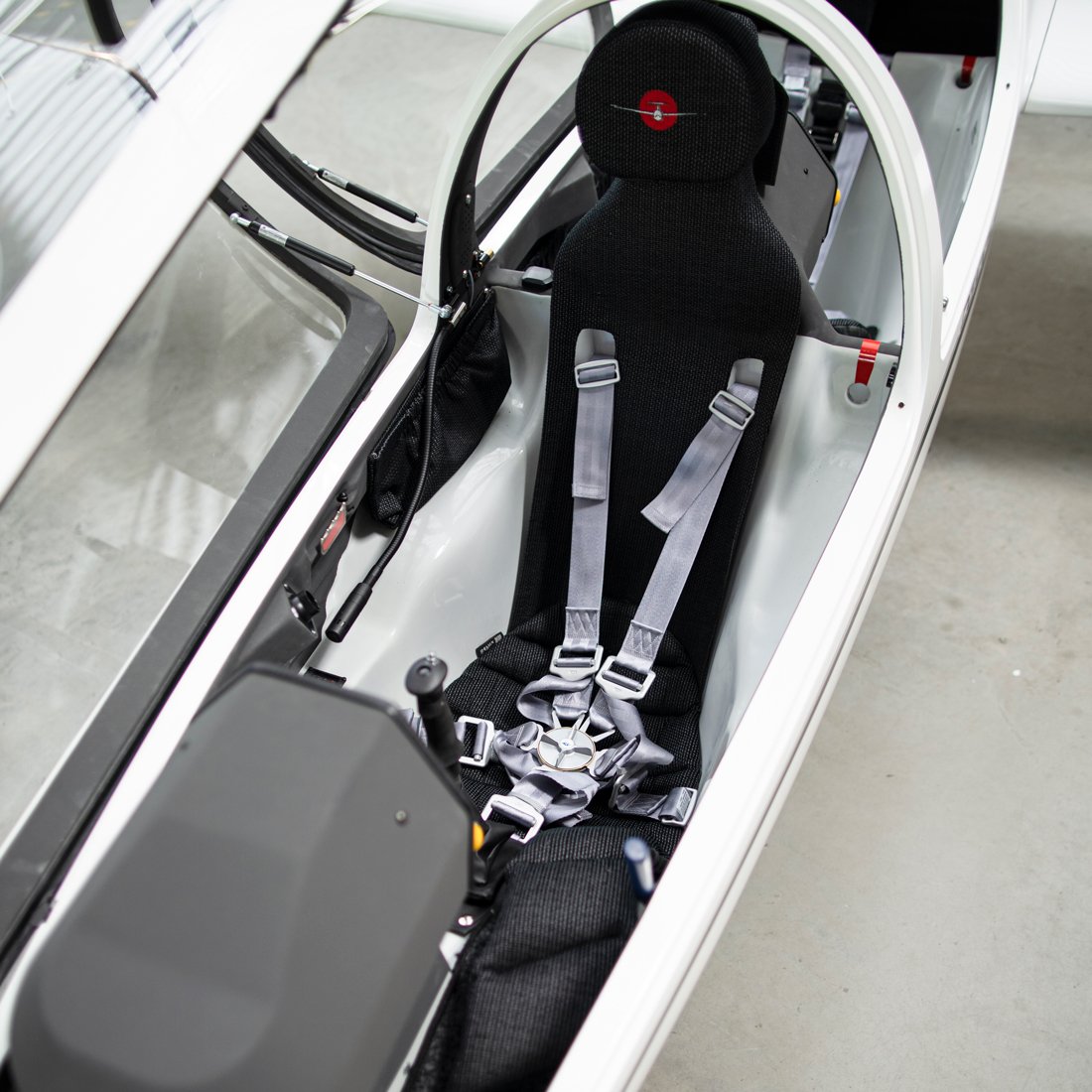 Keep Your Training Safe
The state-of-the-art cockpit with it's bonded structural elements ensures maximum safety. Together with the main wheel damped by steel springs, the DG1001Club neo can absorb more energy in a crash than comparable aircraft.
A high-quality interior with a modern, timeless design guarantees a good feeling while flying. The seat ergonomics allow long flights without fatigue even in the DG1001's training version.
Read more
To improve visibility in the air, a flash light is available for the DG1001 in the fuselage nose.
The integrated hardware can be connected to a FLARM device and thus controls the flash interval depending on the collision warning levels. The video illustrates how it works.
Flying without limits!
The DG1001 can be equipped with a hand rudder system when combined with fixed or electrically operated landing gear. The lever on the left side of the cockpit, which replaces the one used for the manual retractable undercarriage, is used for rudder control and enables people with disabilities to enjoy the beauty of our sport.
Tip: Many organisations and countries support schemes to improve participation of people with disabilities in sport.
Wingspans
The wingspan is variable between 17.2m, 18m and 20m. From aerobatics to training and cross-country flying, the DG1001Club neo can be adapted to suit your individual needs.
Landing Gear
The fixed main landing gear with 5" wheel has an additional nose wheel with 3" in the front fuselage area. Alternatively, a low retractable undercarriage is also available. Thanks to the low entry a popular choice especially in clubs.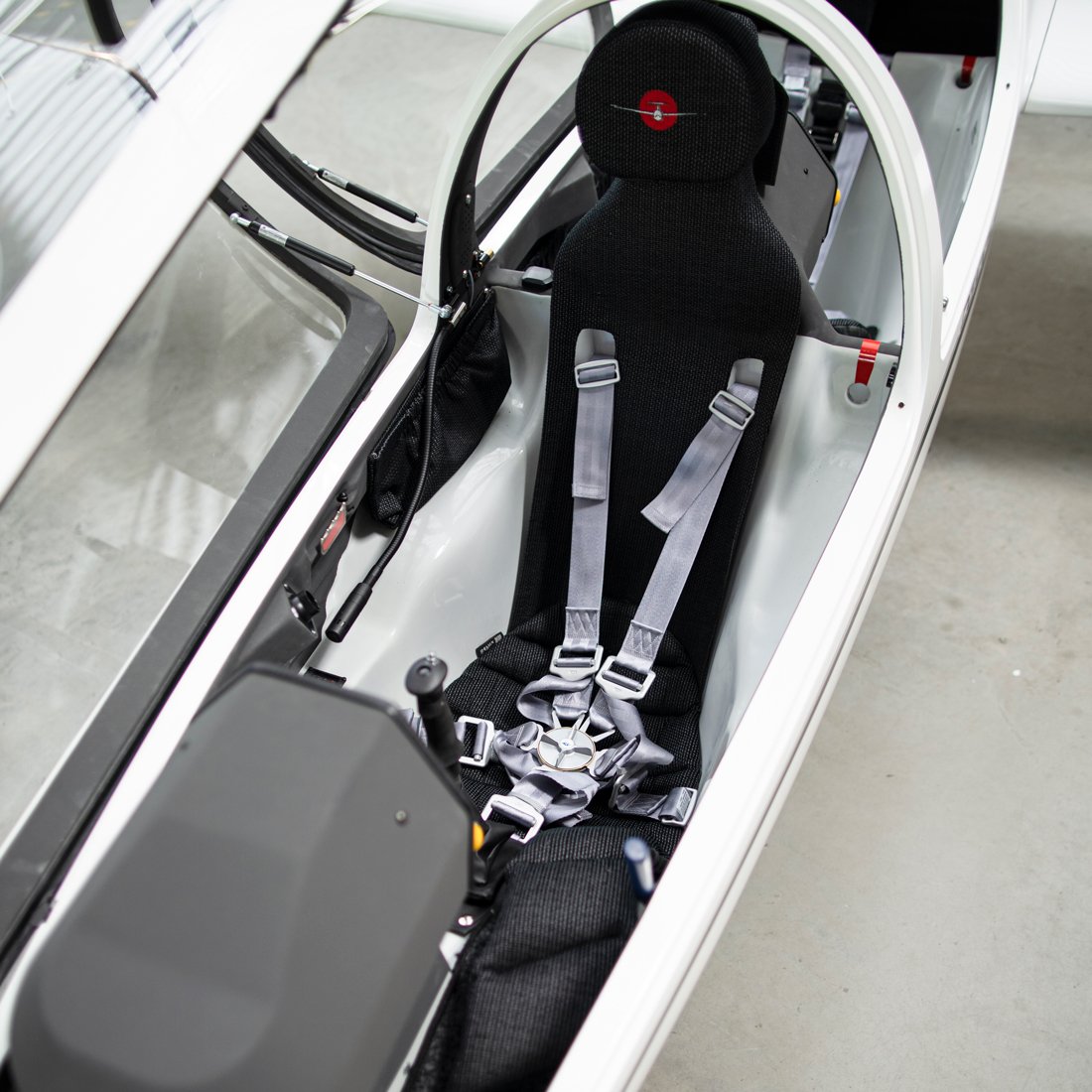 Cockpit
The safety cockpit can be optionally equipped with 5-point harnesses. The ergonomic arrangement of the controls and the excellent visibility provide safety right from the start.
Flash Light
Thanks to the flash light in the nose of the fuselage (optional), you are quickly recognised, especially when things get tight in the aerodrome's pattern area.
Trim Box in Vertical Stabilizer
The trim box in the fin can be used to optimise the centre of gravity if required.
verkleinert-026_DSC3819_huvermann_zenon_300dpi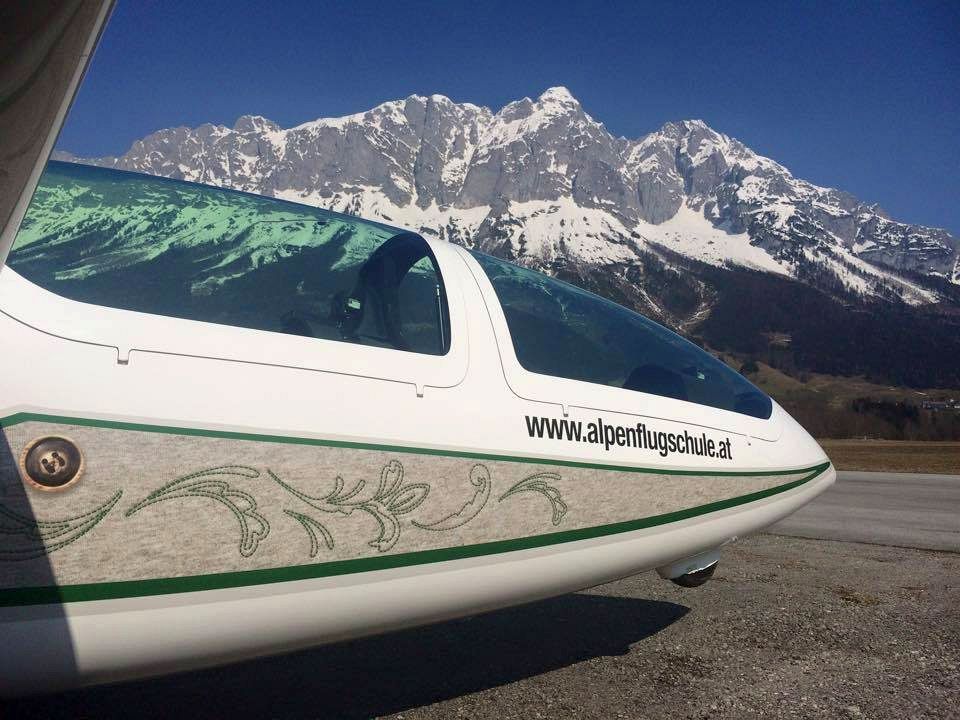 dg-1001club_neo-01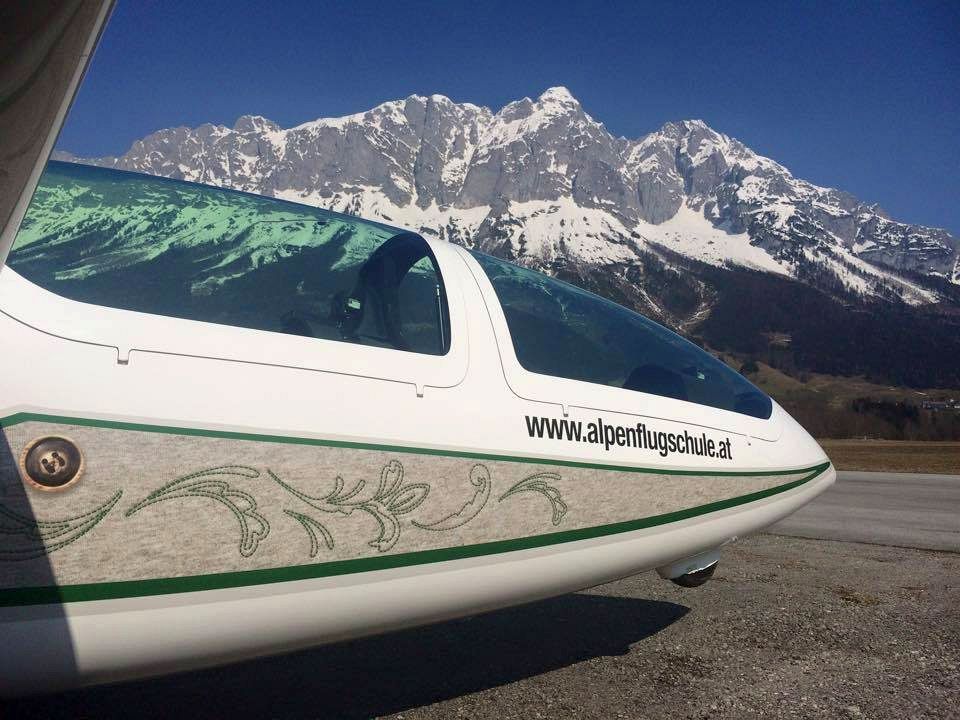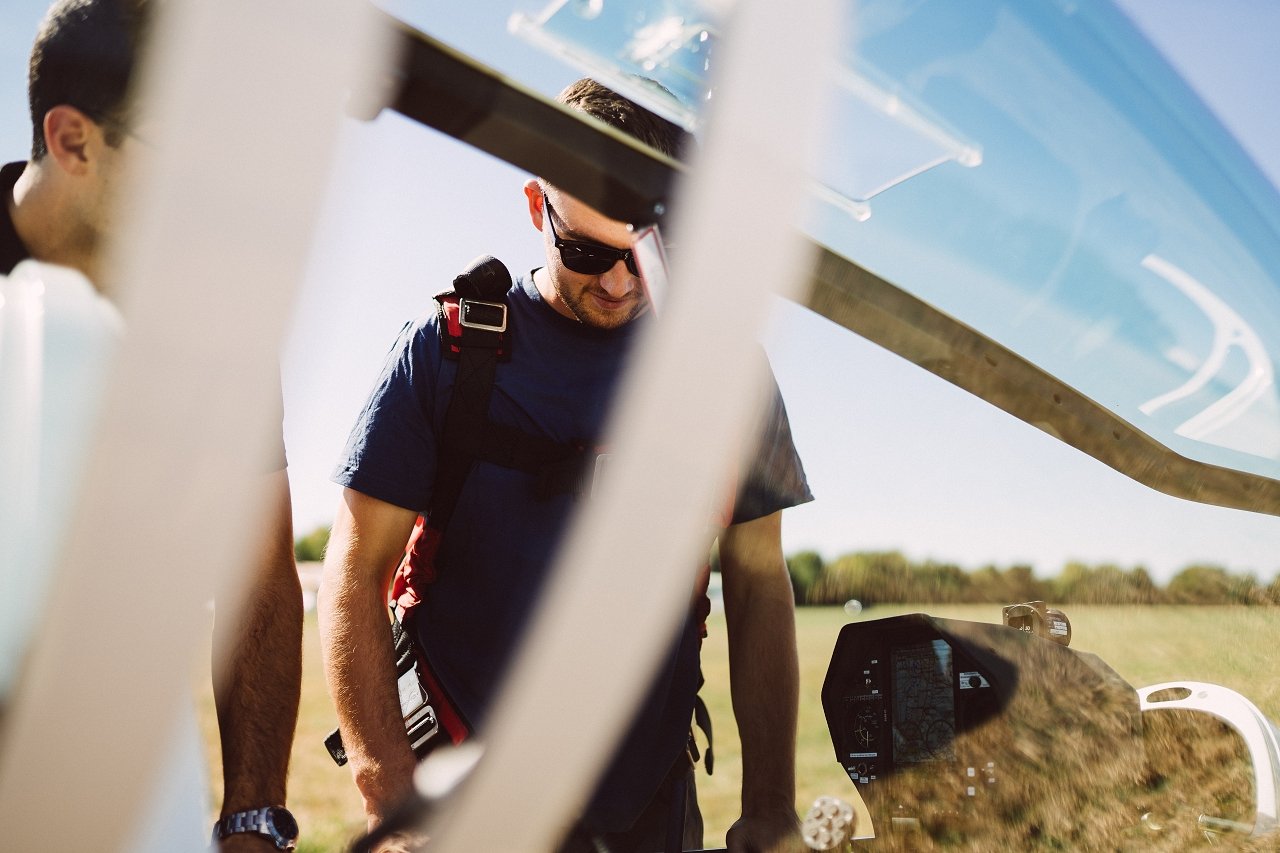 verkleinert-007_DSC3596_huvermann_zenon_300dpi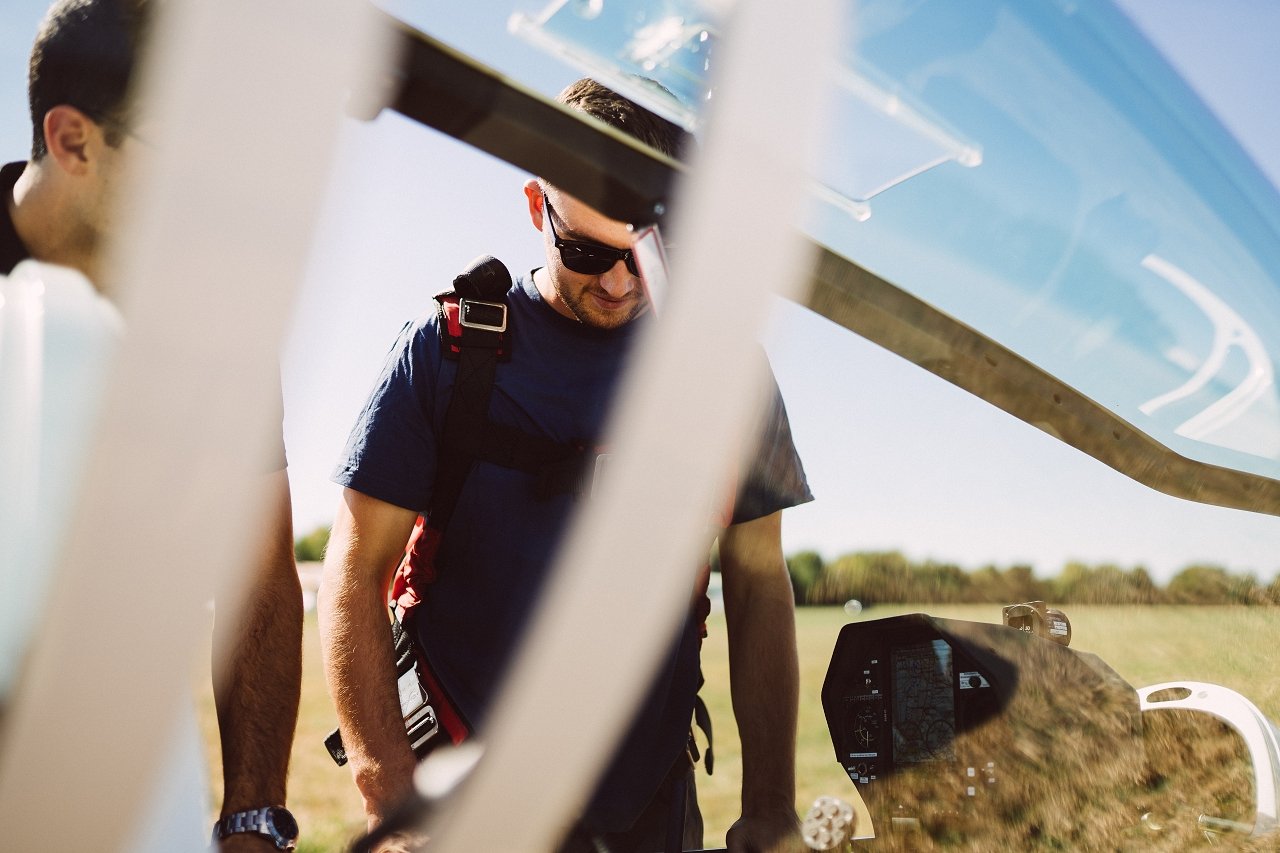 dg-1001club_neo-06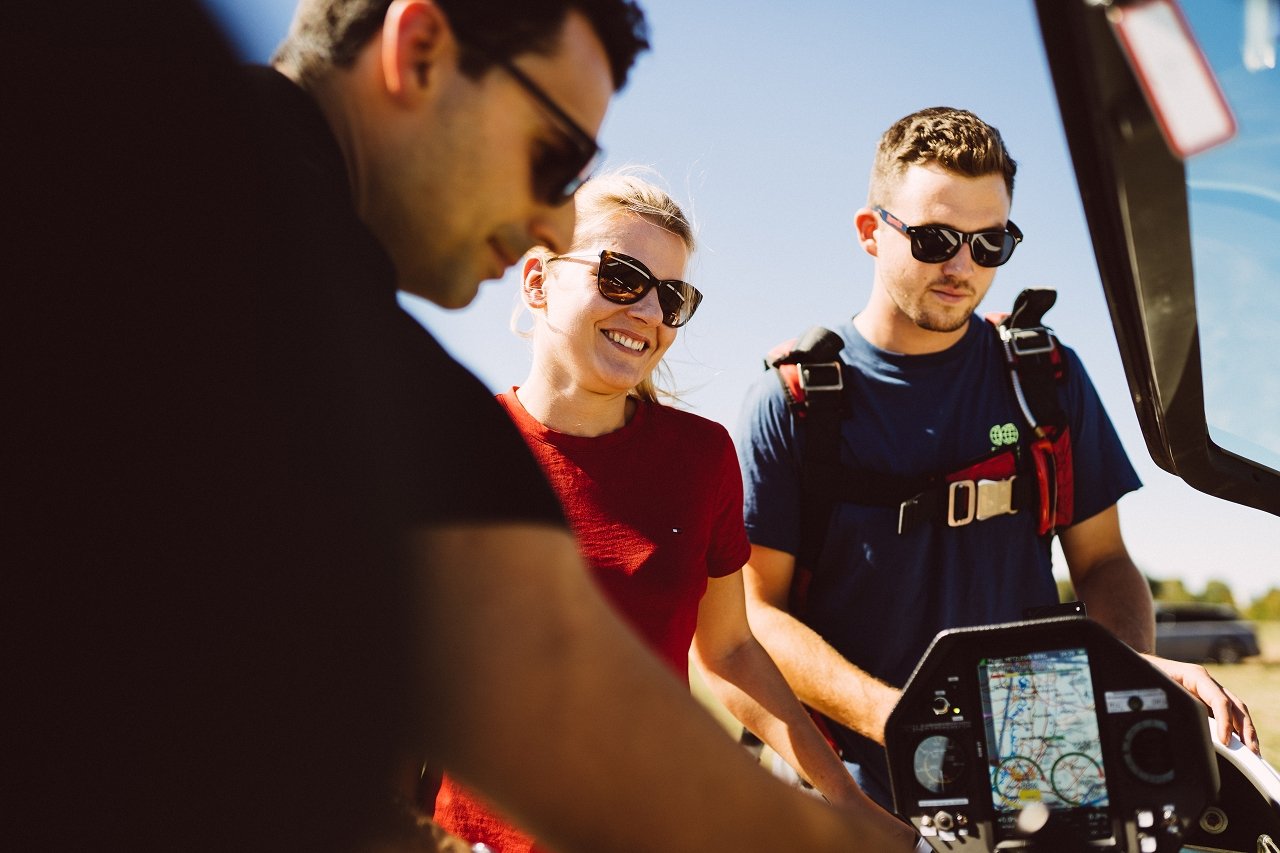 verkleinert-011_DSC3635_huvermann_zenon_300dpi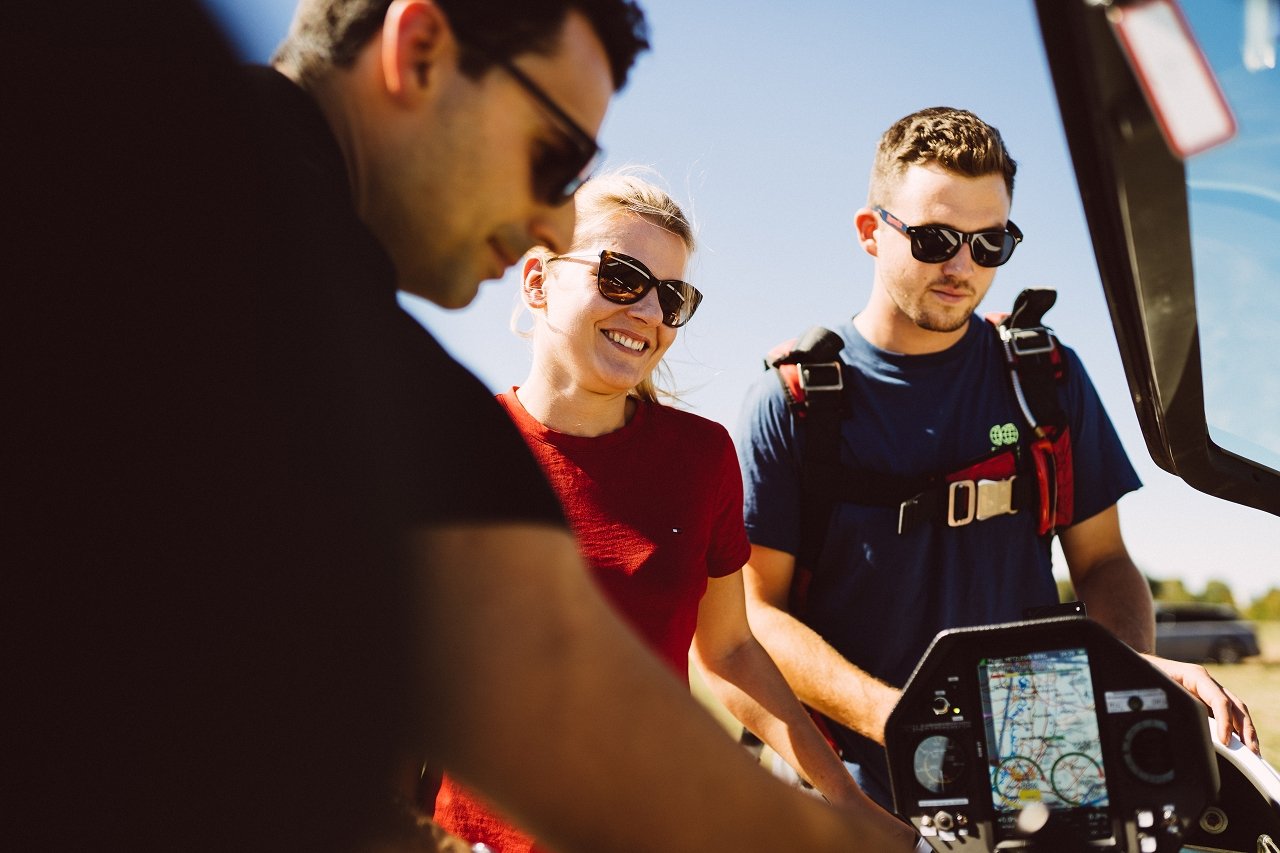 dg-1001club_neo-07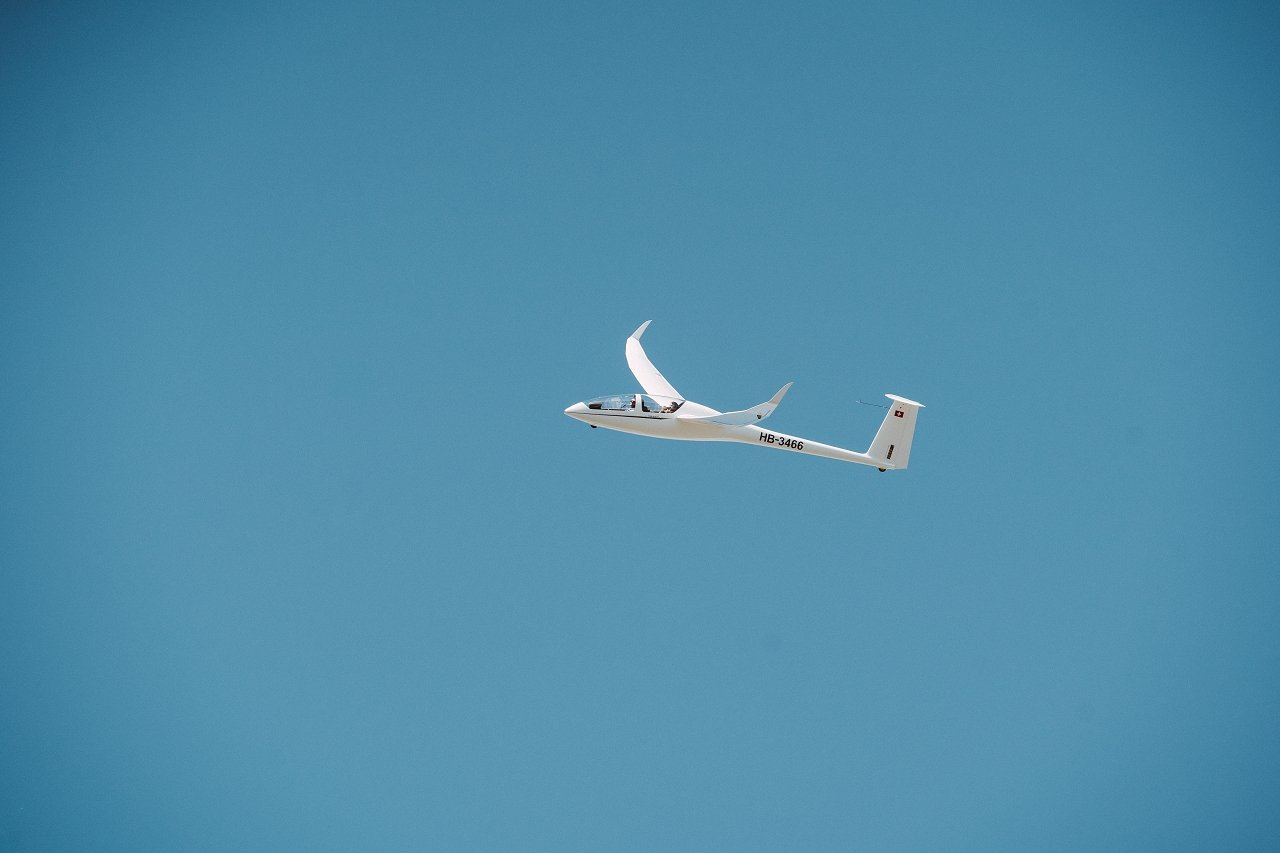 verkleinert-102_DSC6187_huvermann_zenon_300dpi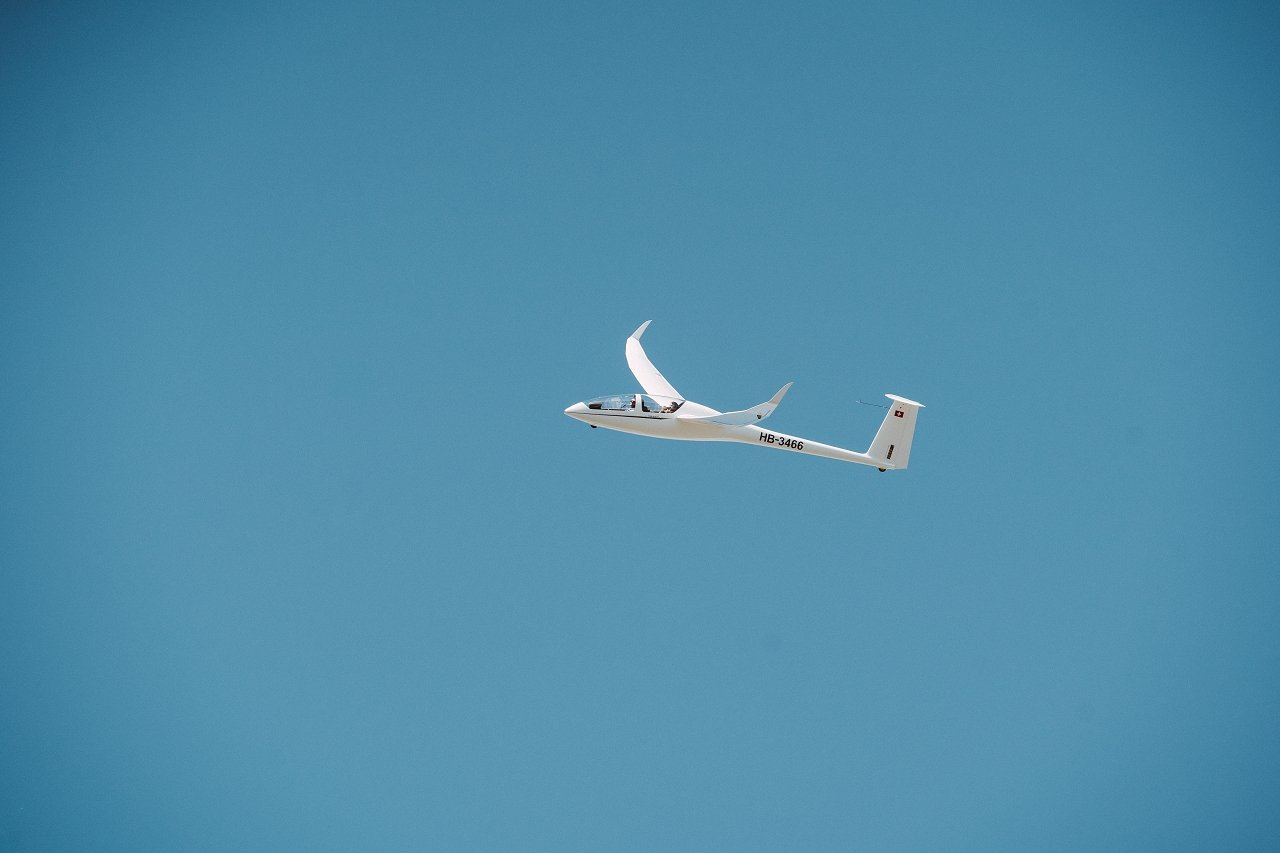 verkleinert-005_DSC3582_huvermann_zenon_300dpi
dg-1001club_neo-05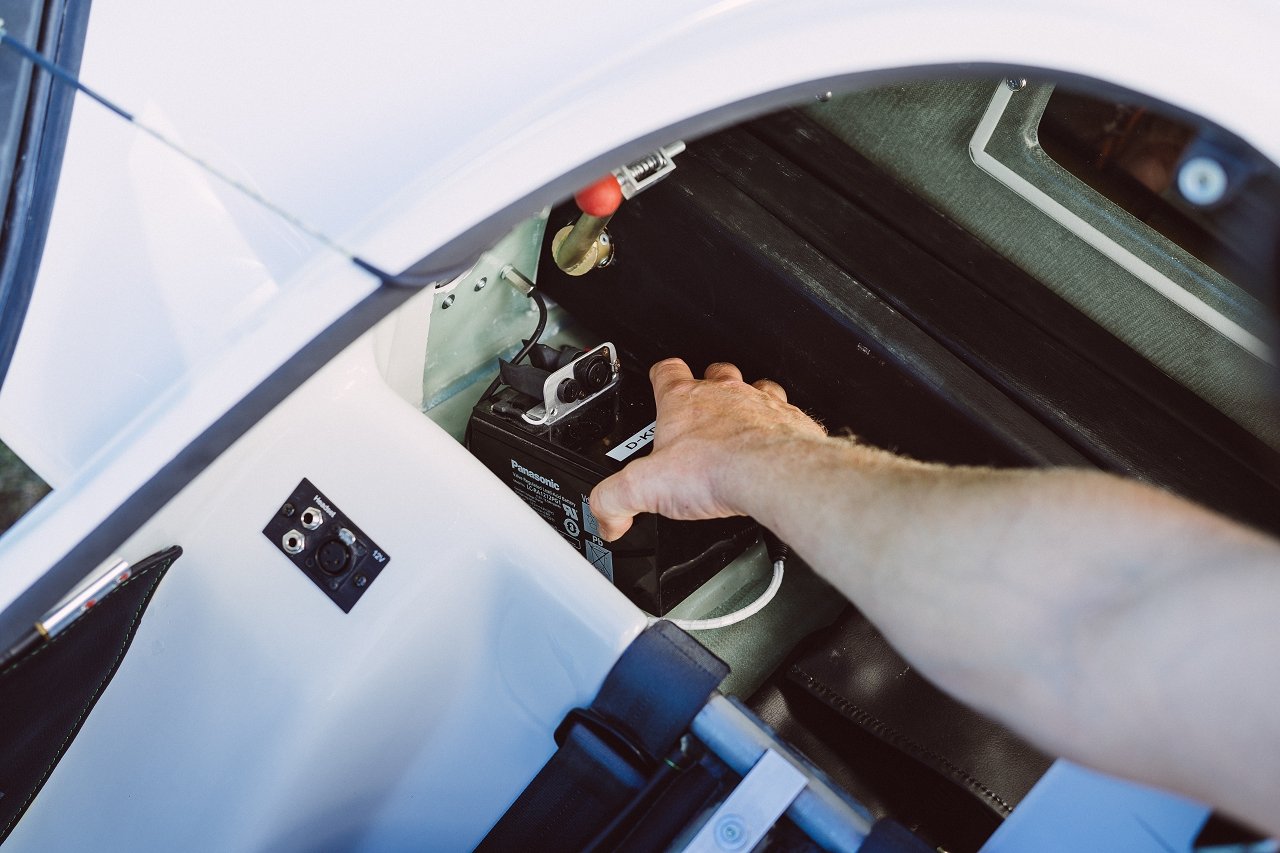 verkleinert-030_DSC3924_huvermann_zenon_300dpi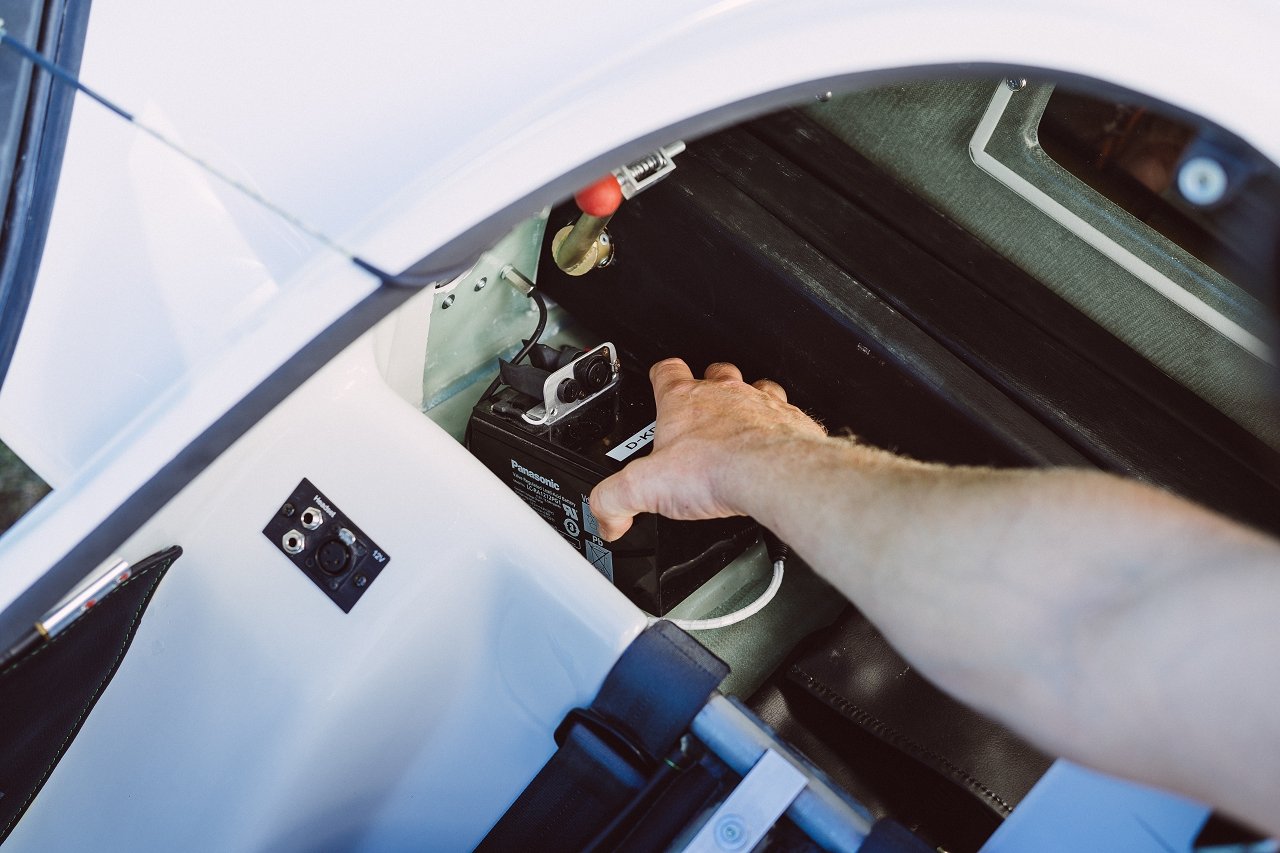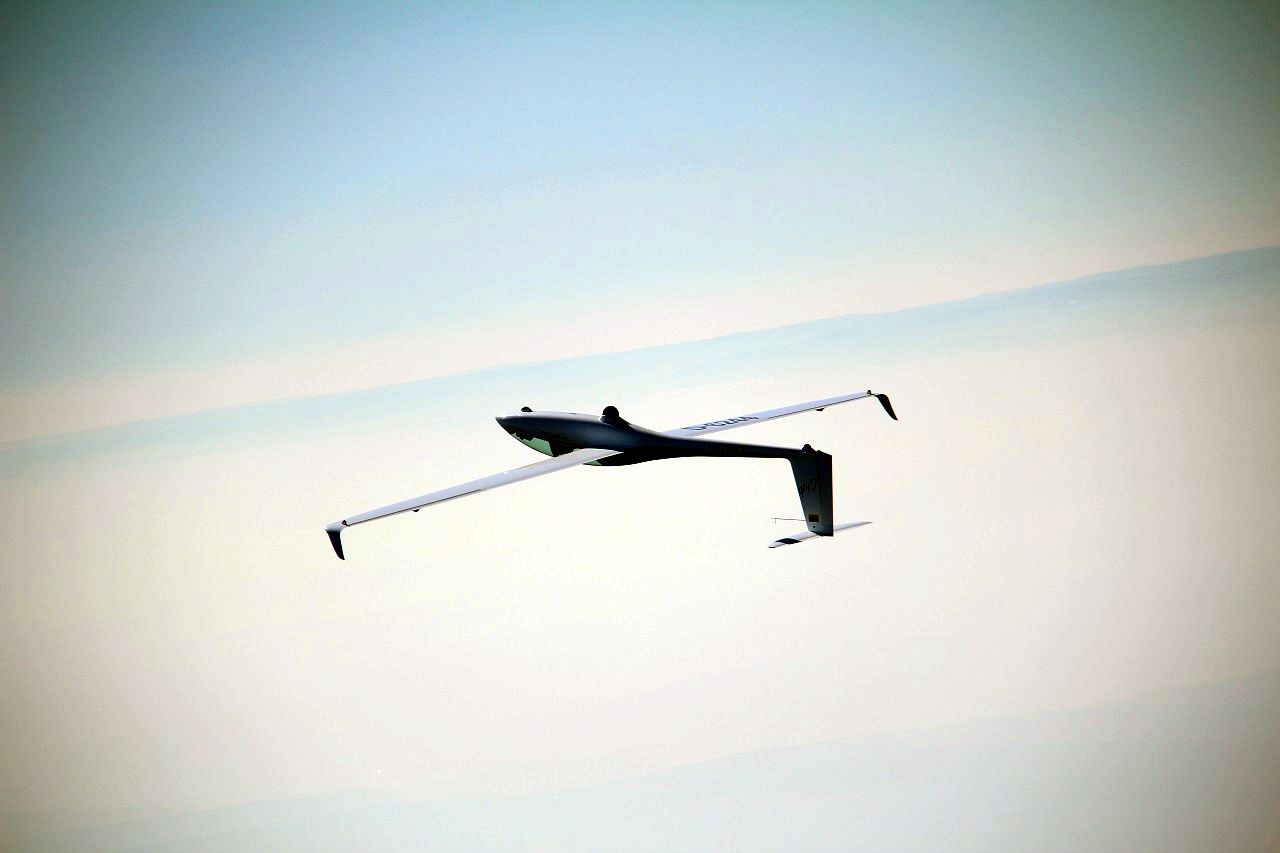 dg-1001club_neo-04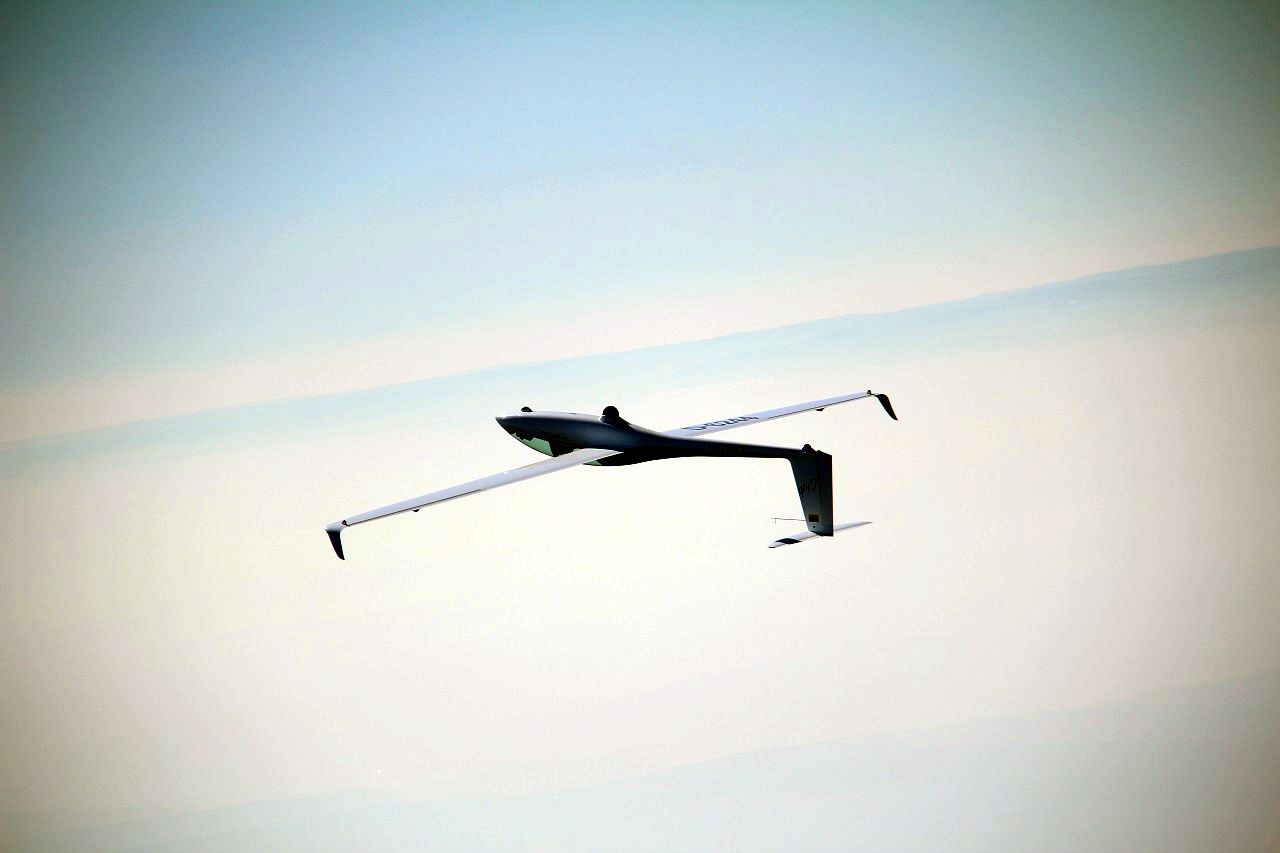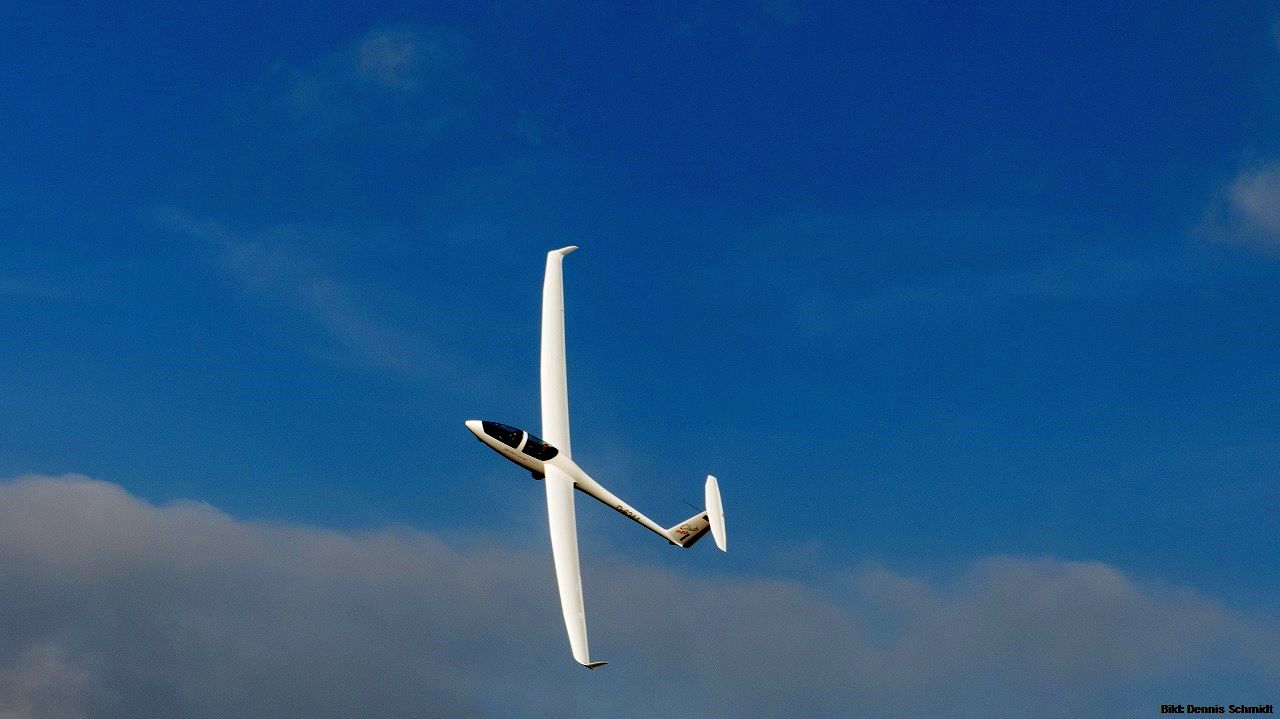 dg-1001club_neo-03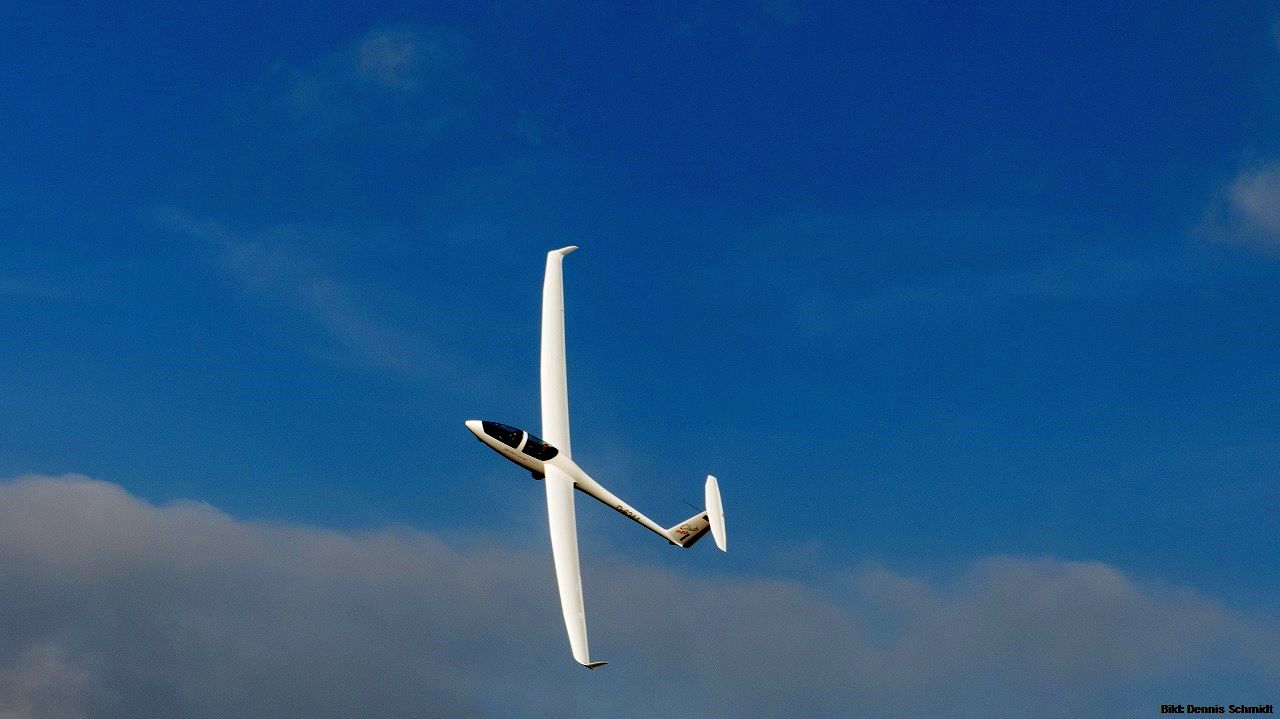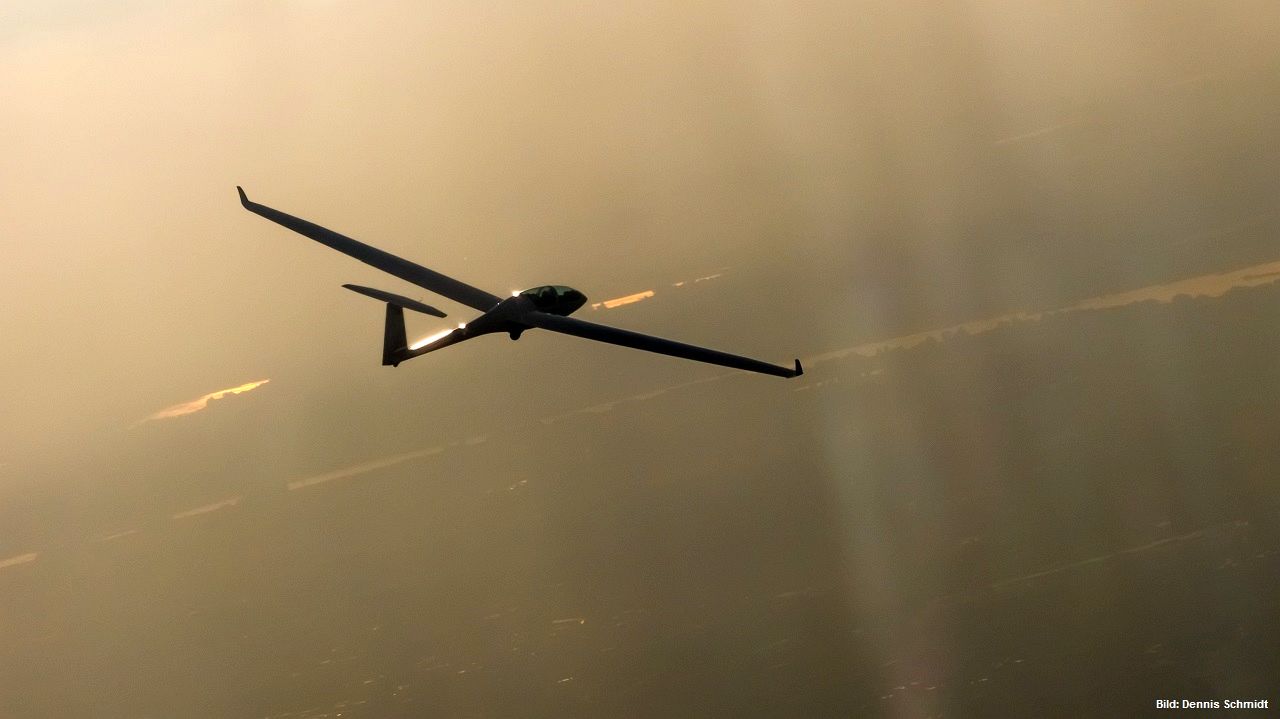 dg-1001club_neo-02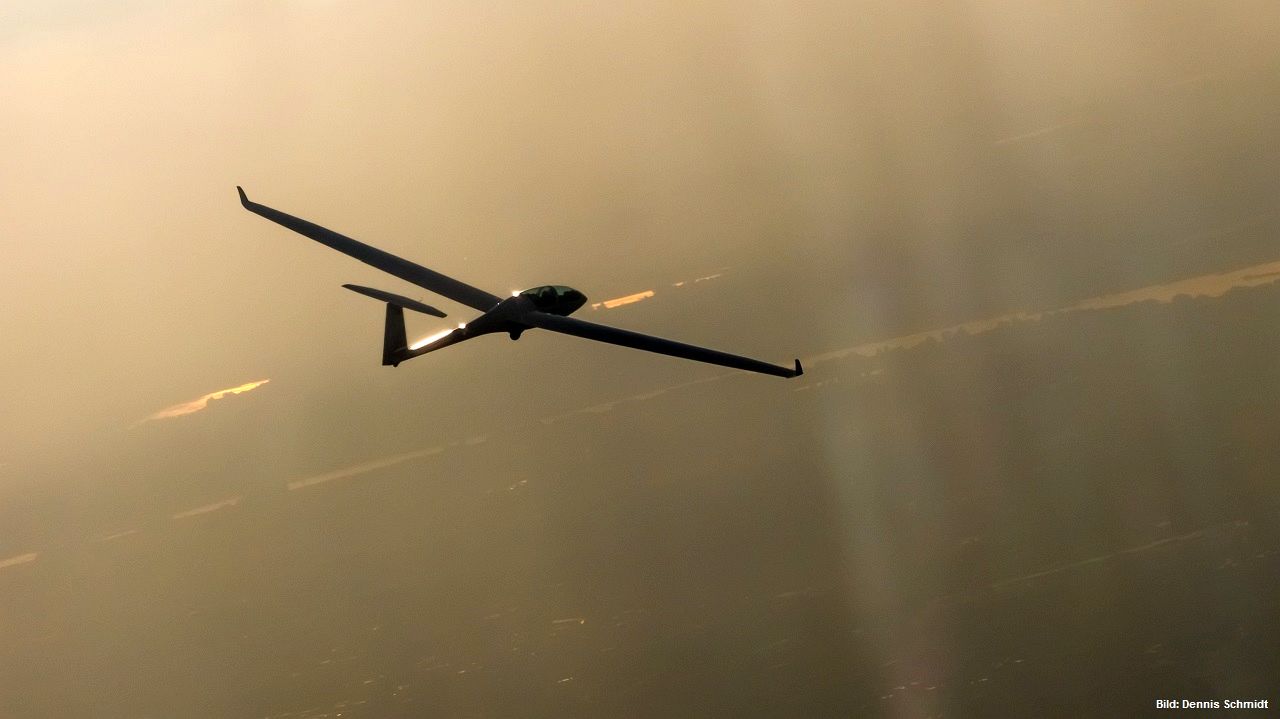 verkleinert-003_DSC3532_huvermann_zenon_300dpi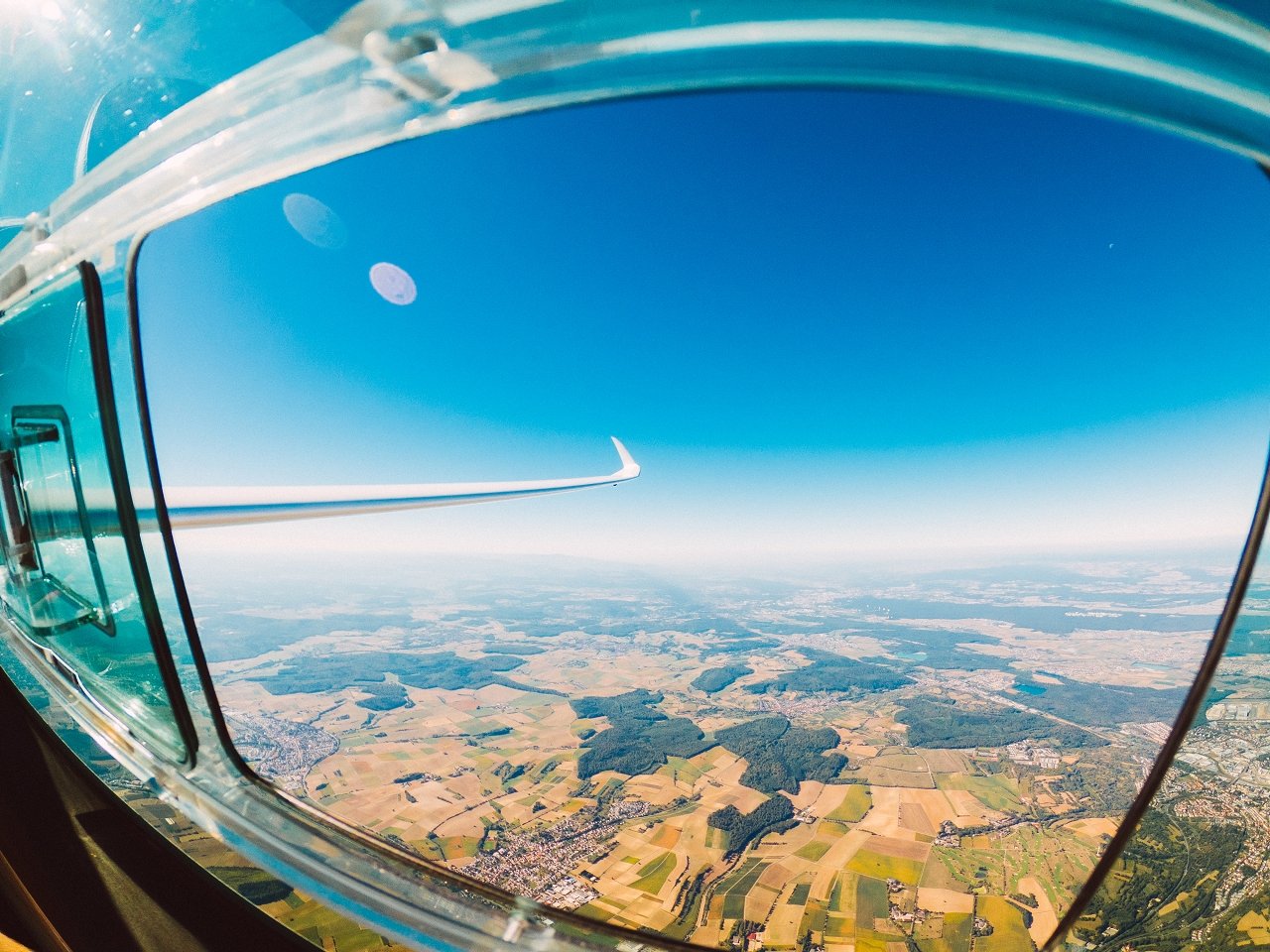 verkleinert-055G0050135_huvermann_zenon_300dpi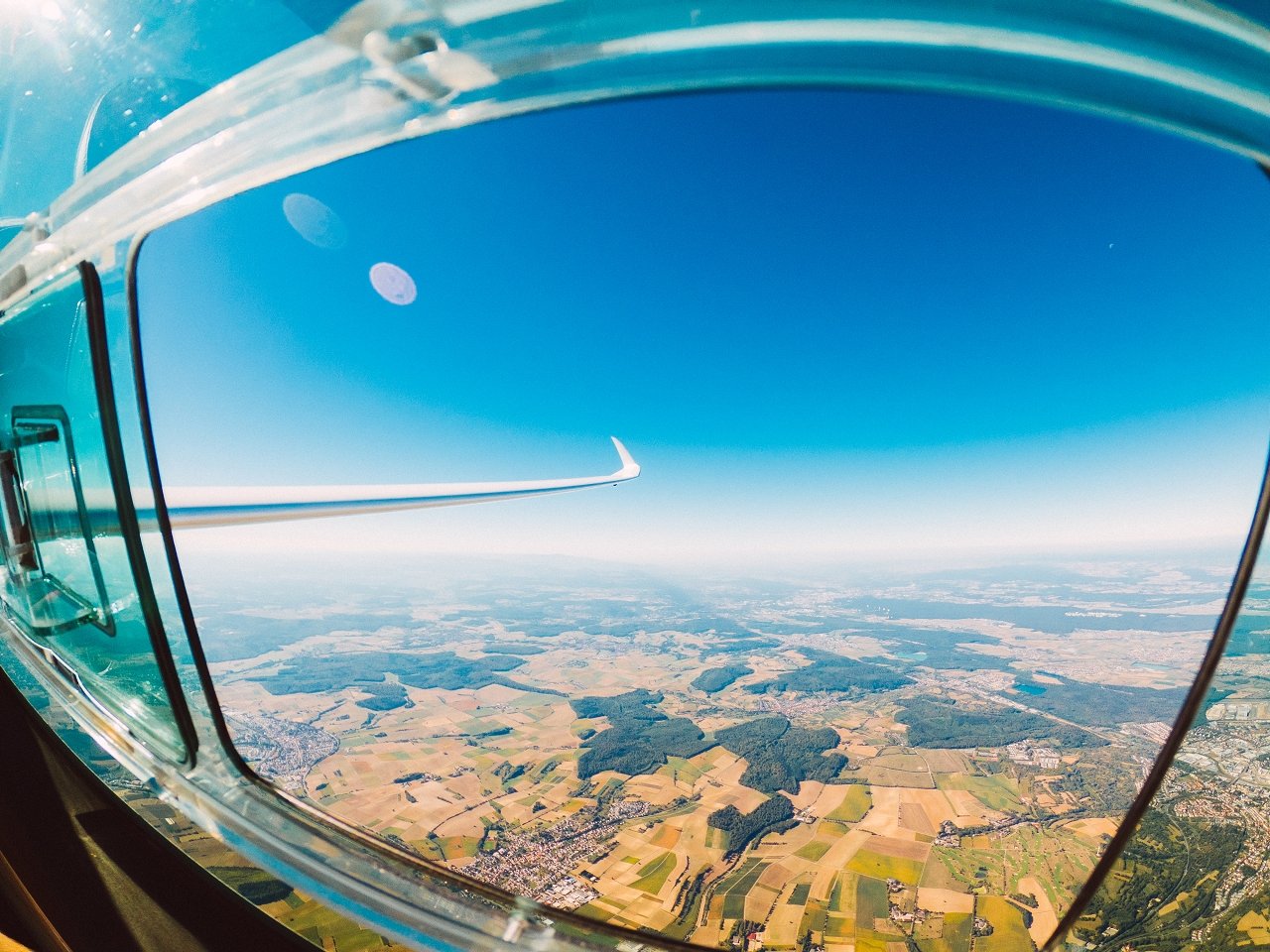 verkleinert-029_DSC3917_huvermann_zenon_300dpi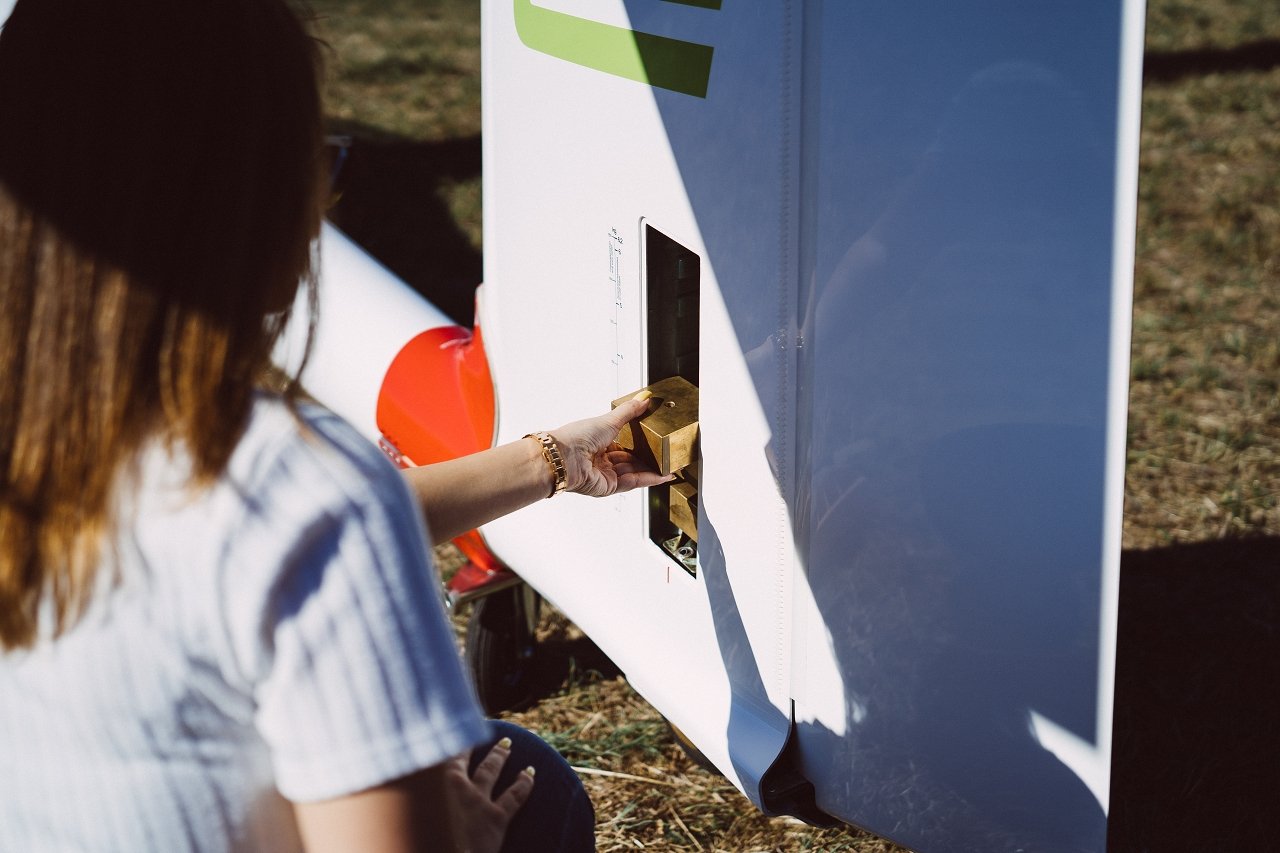 verkleinert-037_DSC4085_huvermann_zenon_300dpi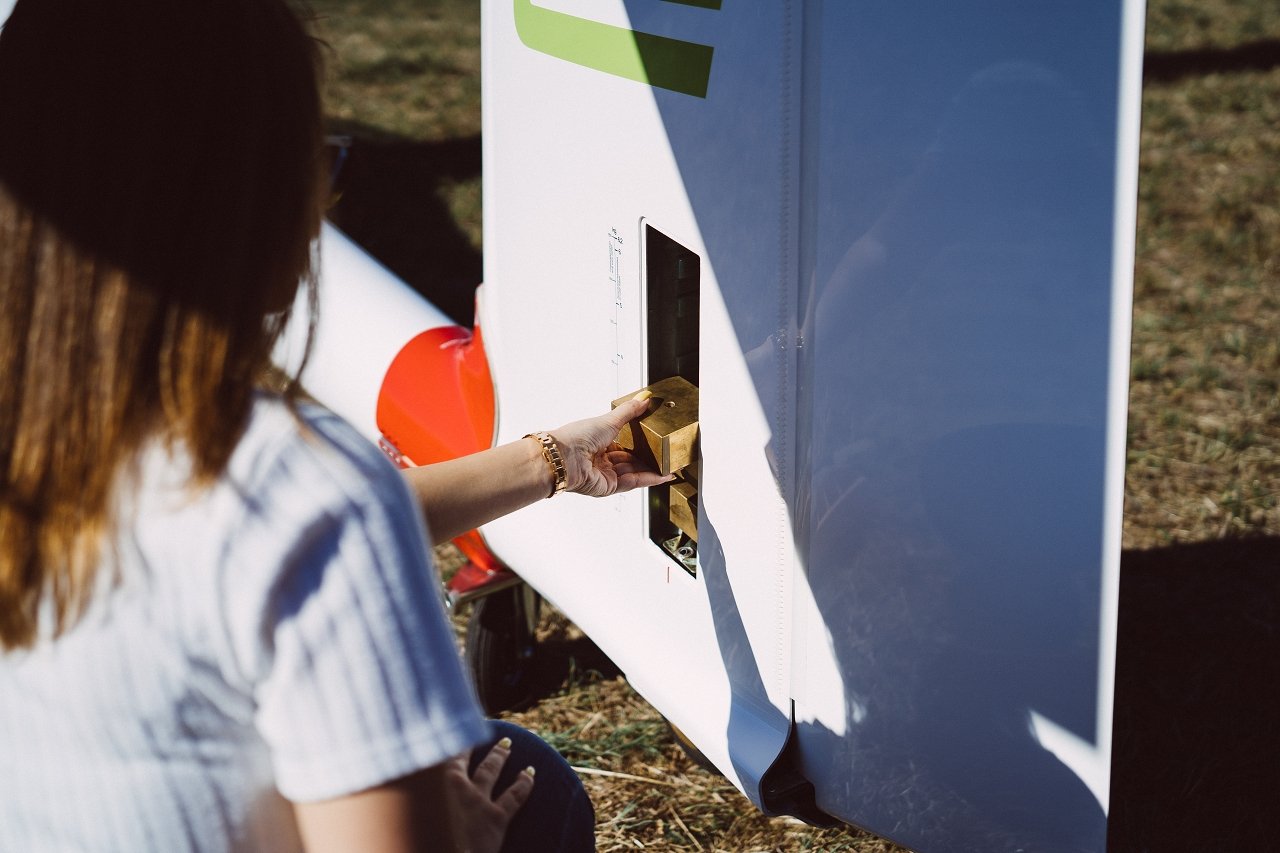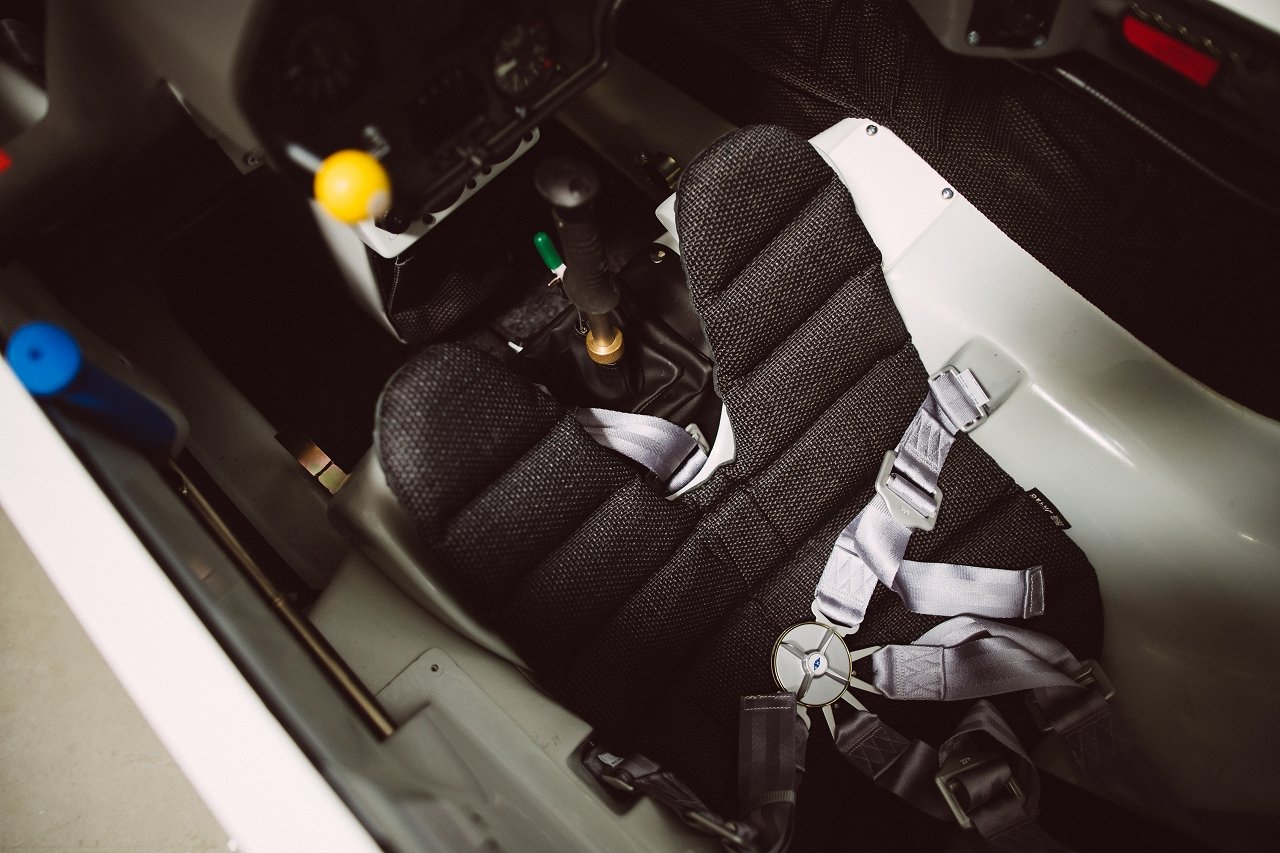 verkleinert-041_DSC4164_huvermann_zenon_300dpi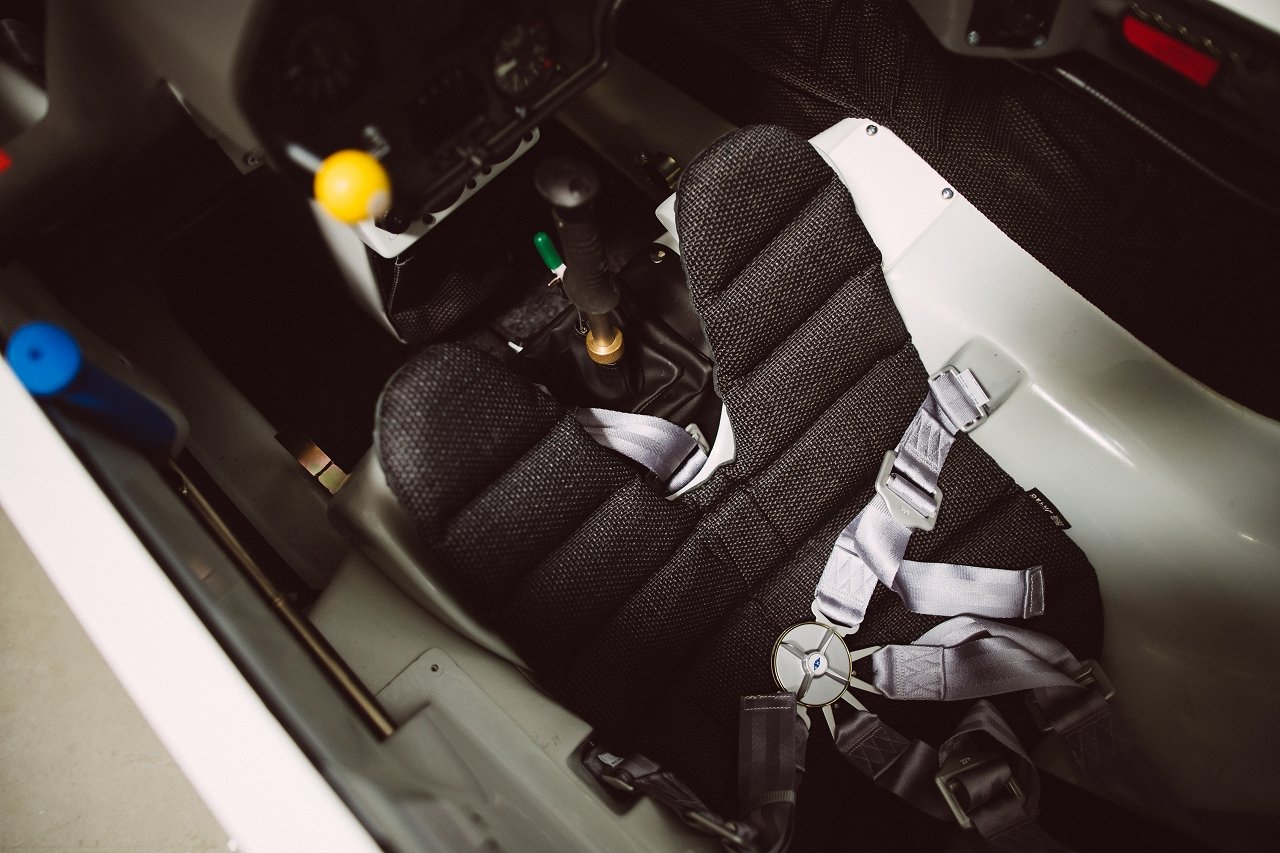 verkleinert-082_DSC5376_huvermann_zenon_300dpi
verkleinert-042_DSC4195_huvermann_zenon_300dpi