Medical Technology for Aviation 
For more than 10 years we have been developing and manufacturing special solutions for ambulance equipment in aircraft and helicopters of various sizes for our partner Spectrum Aeromed. The know-how and the use of state-of-the-art materials enable space-saving and lightweight solutions for the customers. A specially developed connection system enables rapid installation and removal. This means that small business jets in particular can be adapted to changing tasks in the shortest possible time.
"Medwall" Product Family
From the experience of countless projects, a family of "Medwall" equipment carrier systems has been developed. These systems, divided into MW15, MW16 and MW17 are available for various aircraft types. This allows us to offer our solutions for a wide range of aircraft, from a small King Air to a large Airbus.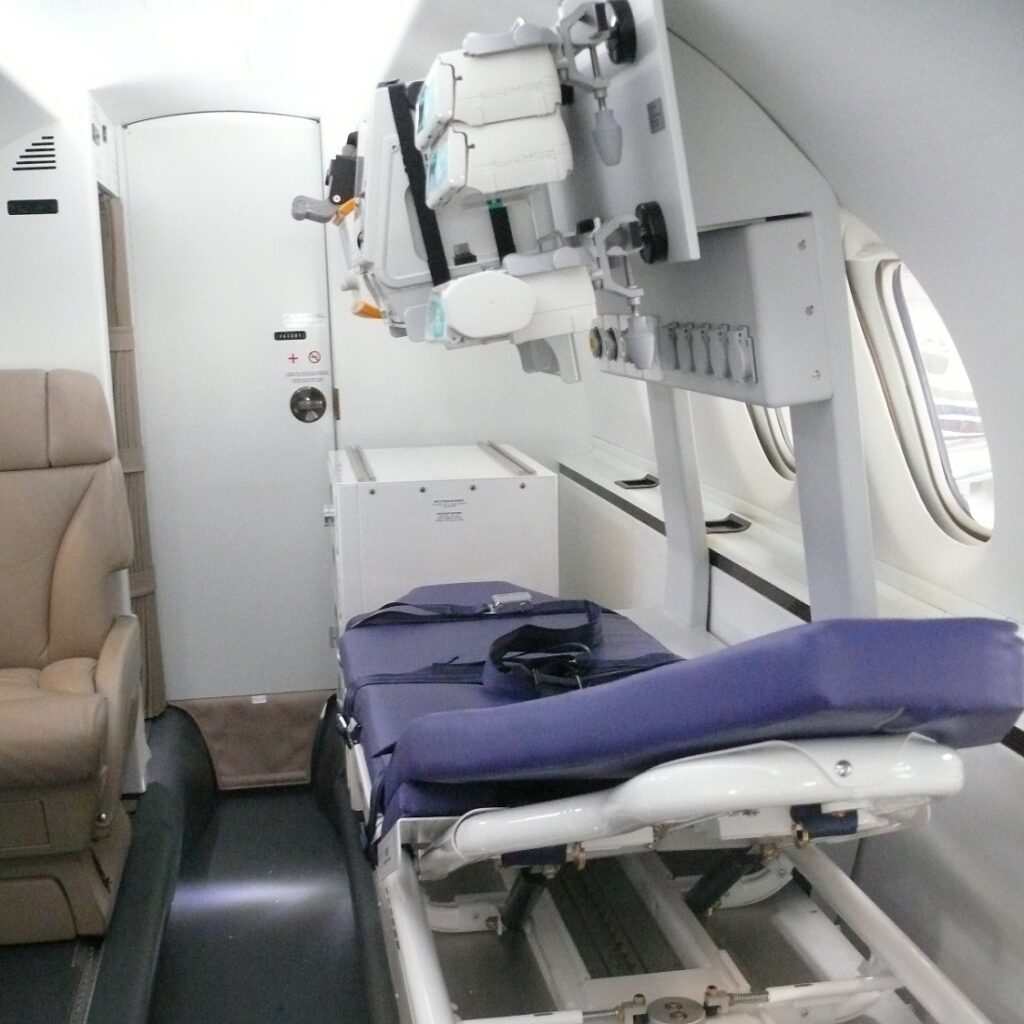 Patient Transport Units
Some operators need special solutions where the development of an individual product becomes necessary. With our Patient Transport Units (PTU), we can respond directly to the customer's catalog of requirements and implement even the most demanding requests. The integration of important equipment into the structure as well as effective use of space are key elements for the success of these units.
Large Projects
We are also a reliable partner for large projects. Our largest project involved the construction of a nursing bed for the intensive care unit in a Boeing 757. In addition to the customer's precise catalog of requirements, aviation certification and regulations for hospital beds also played an important role in the design, construction and certification.