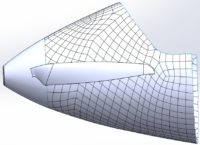 DG Flugzeugbau has had an eye on the FES (Front Electric Sustainer) system since a long time now. It was clear that it would be the ideal propulsion system for the Standard Class racer LS8-sc neo. Numerous competiton results show that the LS8-sc neo in its current version belongs to the best aircraft available for this class at present.
With the FES DG Flugzeugbau combines this high performance sailplane with an innovative propulsion system. Of cause it will also be available with the well known 18m LS wingtips.
A simple management allows starting the motor immediately with full power. The system runs without any kind of vibration and delivers great performance at a very low noise level for the environment.
DG Flugzeugbau will display the LS8-e prototype at Aero-Expo 2019 in Friedrichshafen from April 10th till April 13th.