The Electric Standard Class Racer
Right after its roll-out, the LS8 has become a favored aircraft with fantastic handling qualities. The neo version features enhenced flight characteristics as well as a better performance. How does that work? Today's Standard Class gliders do not handle that good at their maximum take-off weight of 525kg. – Up to now! The LS8e neo behaves perfectly even when full of water and still climbs together with lighter contestants. In cruise flight it then benefits from high wing-loading and its increased performance. Combining the LS8 with the well proven FES system was a logical step. Purists can still order the LS8 without propulsion system.   
FES System
The FES system (Front Electric Sustainer") was developed by LZ-Design from Slovenia. It allows a climb rate of up to 2m/s and a range of 100km (in 18m).
Other than with conventional sustainer systems you tactically do not fly in saw-tooth. Instead, it is much more efficient to set as much power as the situation requires because power consumption can easily be adjusted by turning the power-potentiometer.
The FES control head "FCU" is controlling the system and informs the pilot about all important parameters such as battery, rpm, power consumption and so on. To start the propusion system you simply need to activate the FES main switch and turn the power potentiometer.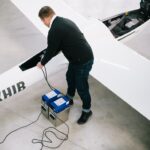 Both batteries weight 16kg each and allow a motor running time of round about one hour in level flight. If necessary, thrust enables to climb between 1,5 and 2 m/s (3-4 kt/s) depending on the batterie's state of charge. You may recharge the batteries within 5-6 hours using the 600W standard chargers. Quick-charging solutions are available on demand. 
The electric motor does not require special maintenance and is free of life-time limits. It delivers 22kW with a full battery. Propeller and folding mechanism are adapted to the LS8 nose shape and guarantee a minimum of drag. Propeller including spinner need to be inspected every 50 hours. 
Standard Equipment
You will get your LS8e neo with the following Standard Equipment:
FES-System by LZ Design
M100 FES motor, brushless
asymmetric spinner incl. foldable propeller
FCU – FES Control Unit with 57mm diameter and coloured display
2x FES battery GEN2 with BMS
2x stainless stell transport boxes for batteries
discharging device for FES batteries down to 50%
2x battery charger 600W 
data cable between BMS, PC and battery charger
FES software (Windows)
15m wingspan with neo winglets
small twail wheel (Ø150mm) with aluminum hub
CG hook
large instrument panel
all control surfaces sealed competition ready 
parking brake 
Mandl air extractor
5-" main wheel
wing parting prepared for 18m wingtips
safety cockpit 
adjustable backrest incl. headrest
Wings and Fuselage in carbon fiber
190 liter of wing ballast
7.5 liter of tail ballast
Painted with T-35 polyester paint
Prandtl-Multi-Adapter (esa-systems)
575kg MTOW (18m)
automatic hook-ups
stepless trim
double storeyed air-brakes incl. Pigott hook
Roeger hook
canopy cover
VHF antenna in vertical fin
registration number vinyl
maiden flight done, ready for pick-up in Bruchsal
Options
The LS8e neo is available with a variation of options. The following is available among other options:
2nd set of batteries
1200W quick chargers
propeller covers
FES FCU Bridge for LXNAV computers
MOP2 sensor (LXNAV) IGC certified ENL sensor for electric aircraft
18m wingtips incl. LS winglets
2K PU paint
anti collision paint scheme
nose hook
tinted canopy
NOAH emergency bail-out aid
leather interior
removable headrest for tall pilots
FLARM antenna Dolba BD12 in fin
transponder antenna Dolba BD1 in fin
landing gear warning
oxygen bottle holder
fin battery
trim weights
tail dolly
You may get an individual offer incl. avionics and trailer. Please contact our sales office for more information.
Press
YouTube review by Stefan Langer who took part in the e2glide contest 2019 in Pavullo/It.
Review in "Segelfliegen-Magazine" issue 01/2020. You may use google translator or other tools to translate the report.
Revie in "Aerokurier-Magazine" issue 11/2019. You may use google translator or other tools to translate the report.
Technical Details
| | | | |
| --- | --- | --- | --- |
| wing span | m | 15 | 18 |
| wing area | m² | 10.5 | 11.4 |
| aspect ratio | / | 21.4 | 28.4 |
| length | m | 6.72 | 6.72 |
| height | m | 0.8 | 0.8 |
| max. speed | km/h | 280 | 280 |
| minimum sink (at 420kg) | m/s |  0.59 | 0.51 |
| empty mass (incl. basic instruments)  ca. | kg |  330 | 340 |
| water ballast in wing | l |  190 | 190 |
| water ballast in tail | l |  7.5 | 7.5 |
| MTOW | kg |  525 | 575 |
| max. wing loading | kg/m² |  50 | 50.4 |
FES Data
| | |
| --- | --- |
| propulsion system /power | LZ Design brushless motor, 22kw |
| battery capacity | Lithium-Polymer (LiPo), 4,2 kWh |
| propeller | 2-blades, foldable |
| max. climb | ca. 1,5 – 2 m/s |
| time to recharge | 5 – 6 h |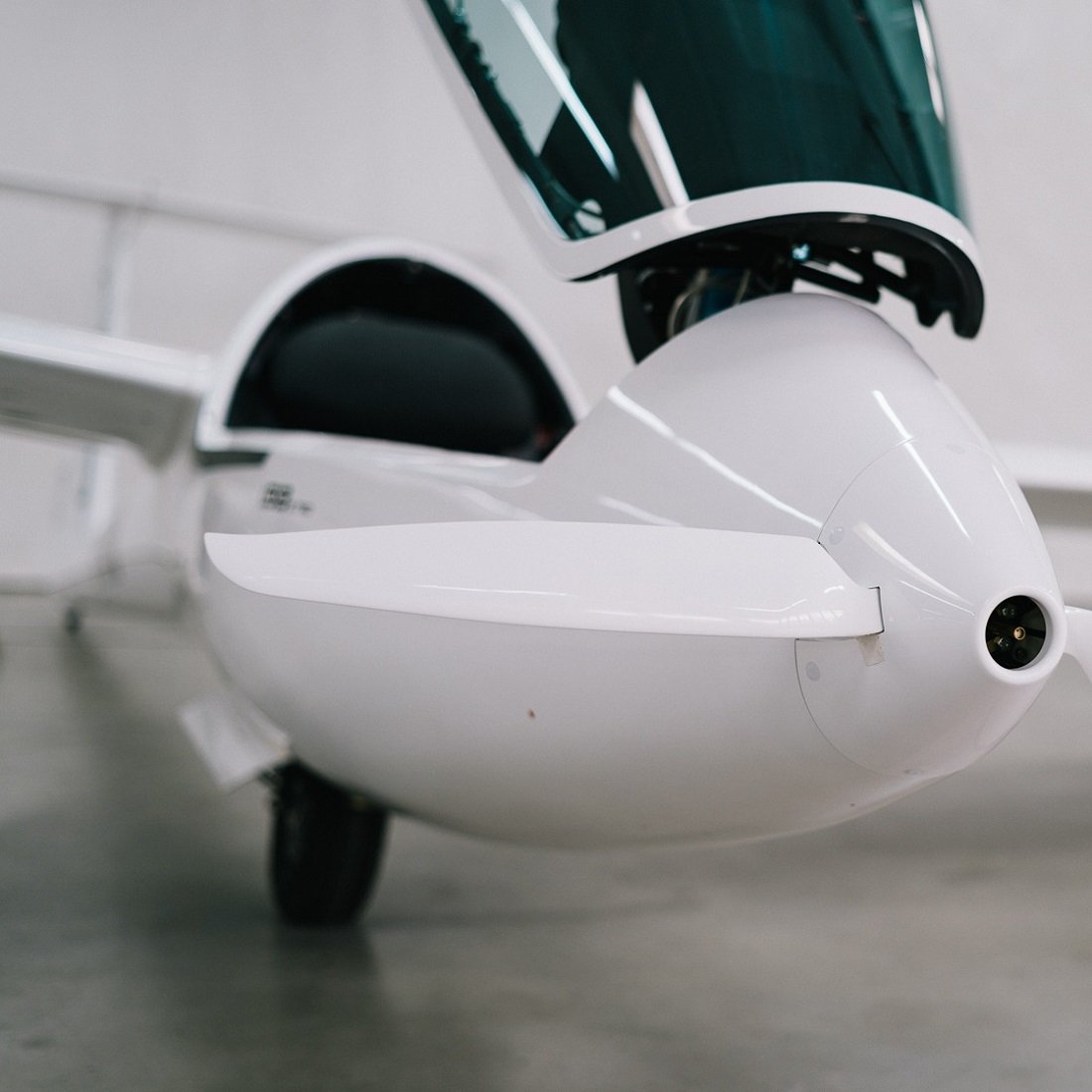 Brilliant Combination
The LS8e neo with it's FES system combines the best out of two worlds. On one side the LS8, which belongs to the best gliders in Standard Class especially in its neo Version. On the other side the FES, a simple and safe propulsion system which delivers its power instantly on demand and becomes your reliable partner in every situation.
Read more
Using the FES
the FES can be activated and deactivated within seconds. Power can be set individually depending on height and situation. In low altitude you usually use a high power setting to climb safely to the next thermal. After reaching safe altitude you can turn back power to approx. 5kW and continue searching for the next climb in level flight. As soon as a thermal is found you can turn off the FES within seconds and continue climb. This is the tactic to use battery power the most efficient way.
Keep it Simple
The simple and brilliant functional principle which is proven in the rc-model sector since decades was successfully adapted on sailplanes by LZ Design. Intuitive controls, simple handling and a low level of maintenance make this system the first choice among all sustainer systems.
Read more
To activate the system you simply need to turn on the FES main switch and adjust the rpm needed on the FCU's power-potentiometer. Instantly the electric motor will start to turn and allows up to 2m/s climb rate. The propeller blades remain open due to centrifugal force.
To switch-off the propulsion system you set motor power back to zero. The FCU will automatically stop the motor and align its propeller. Airstream pushes back the blades to the fuselage and by turning-off the FES main switch the system is deactived.
Simple Battery Management
FES standard equipment allows easy handling of battery and propulsion system. You get a set of two battery chargers which allow charging the FES batteries simultanously in a very safe way. A data cable can be connected to a laptop which allows analyzing and checking each battery pack on demand.
Read more
In case the glider is not in use for a long time you may discharge the FES' batteries down to 50%. A special device for that is part of the equipment. It monitors the process and automatically switches off as soon as Voltage has reached the anticipated level.
Treating the batteries right pays-off! More than 10 years are no problem at all. Keep the Batteries at 50% for storage and prevent discharge and your batteries will stay in shape for a very long time!
No Compromise in Safety
In order to gain a high level of safety, even in a rough club like environment, the LS8e neo features 3 security levels which avoid activating the motor on ground accidentally.
Read more
First step is a "bridge" which connects the batteries in the battery compartment. It's installed and the compartment is closed before flight.
Second step is a safety switch mounted to the bottom of the instrument panel. The motor can only start turning as soon as the canopy is closed and locked.
Last step is the FES main switch in the panel. The pilot has to activate this switch deliberately to start the FES system.
In order to stow both batteries (2x 16kg) safely the batteries are supplied in stainless steel boxes. These boxes house the battery while transport, charging and storage.
All-Rounder for Clubs
due to easy handling, excellent flight characterstics and availability in two wing-spans (15m + 18m) the LS8e neo is the perfect aircraft for a modern glider fleet. Joy flights, cross-country or comeptition, the LS8e neo is adaptable for every purpose and therefore is flown by numerous pilots.
No Compromises in Competition
Due to it's simple propulsion system the LS8e neo becomes the perfect partner to train for competition. 
Pilot's who want to push performace to the max can optionally remove propeller blades and FES Batteries in comeptition. The LS8e neo becomes a light LS8sc neo then without propellerblades disturbing the airflow around the nose of the fuselage.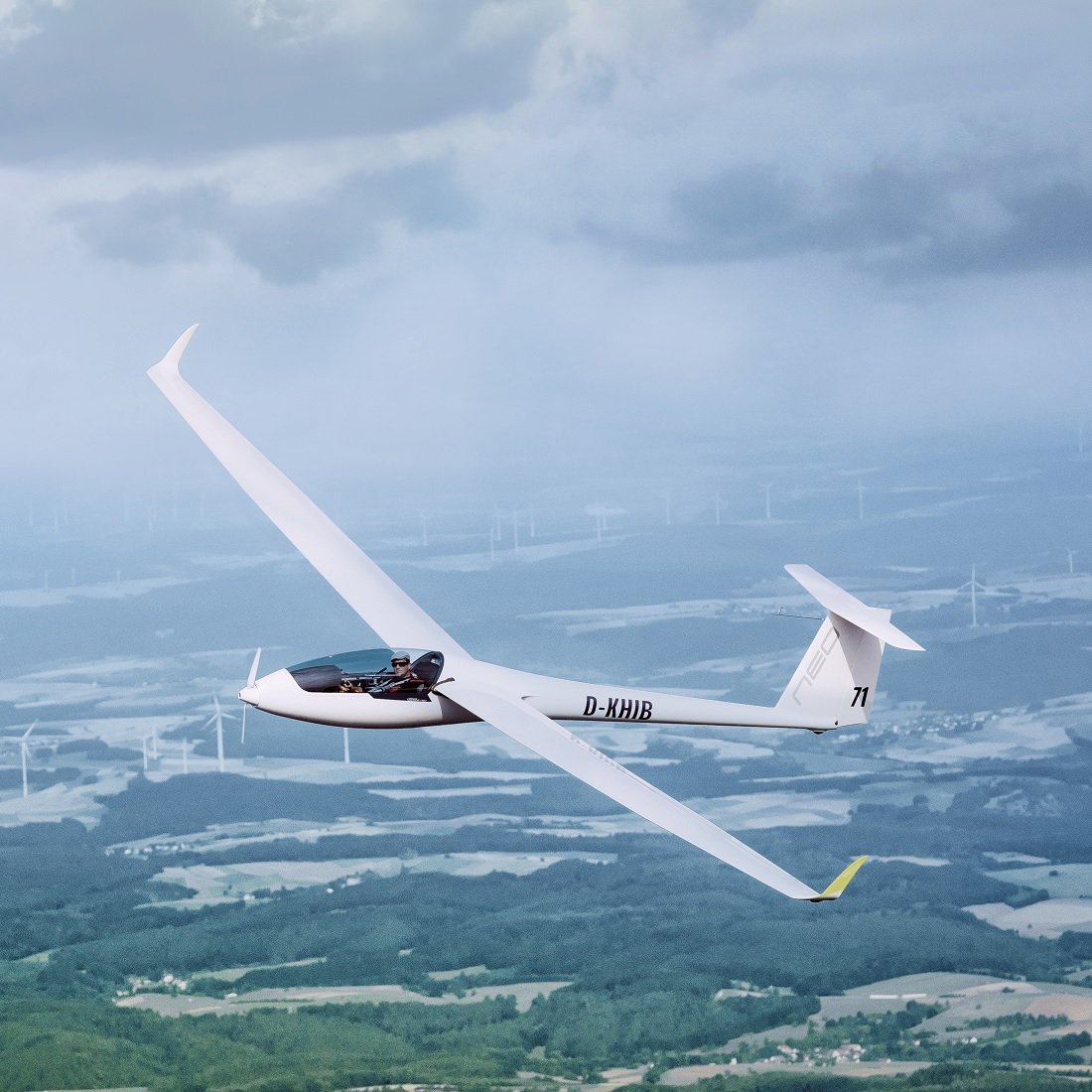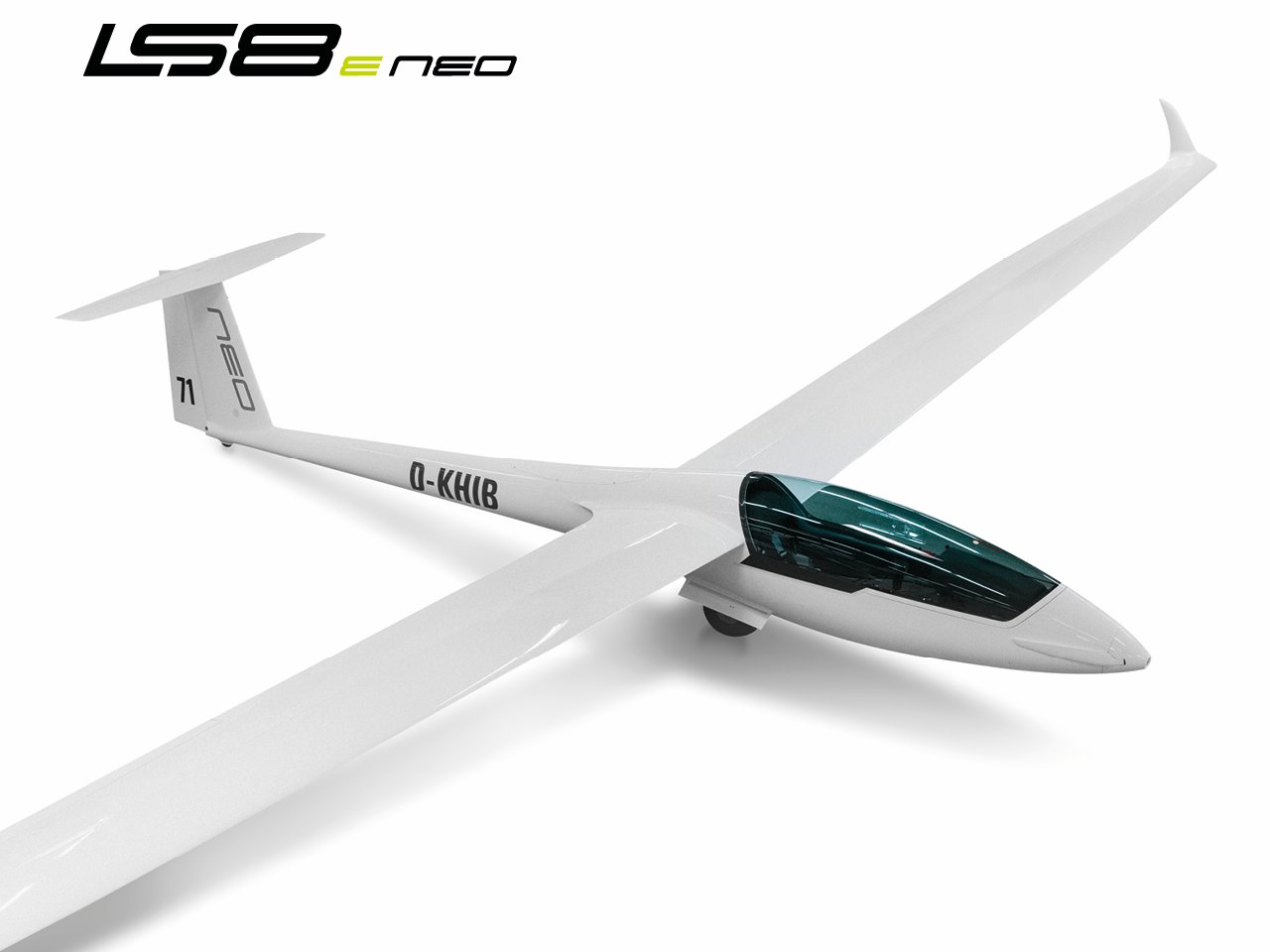 neo winglets
neo winglets improve climbing and handling especially at high wing loadings. In dynamic flight you then feel the difference setting a fast pace.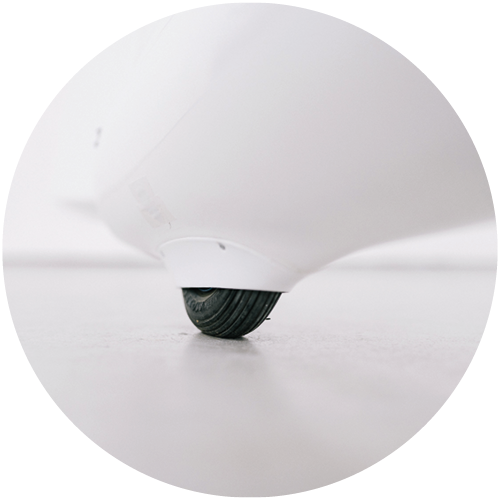 tail wheel
the small tail-wheel with 150mm diameter significantly reduces drag in the tail section. The hub is out of aluminum.
main wheel
The big main wheel with 5" improves the angle of attack during take-off as well as comfort when rolling on the ground. In case of a crash it absorbs a lot of energy in order to keep the pilot as safe as possible.
battery box
Both FES batteries are located in the back of the fuselage. The cover has an automatic lock which can be handled without special tools.

Cockpit
The cockpit has a sporty design as usual for LS aircraft. The air vent system is redesigned and supplies fresh air silently now.

LS8-e_neo_1280x960_35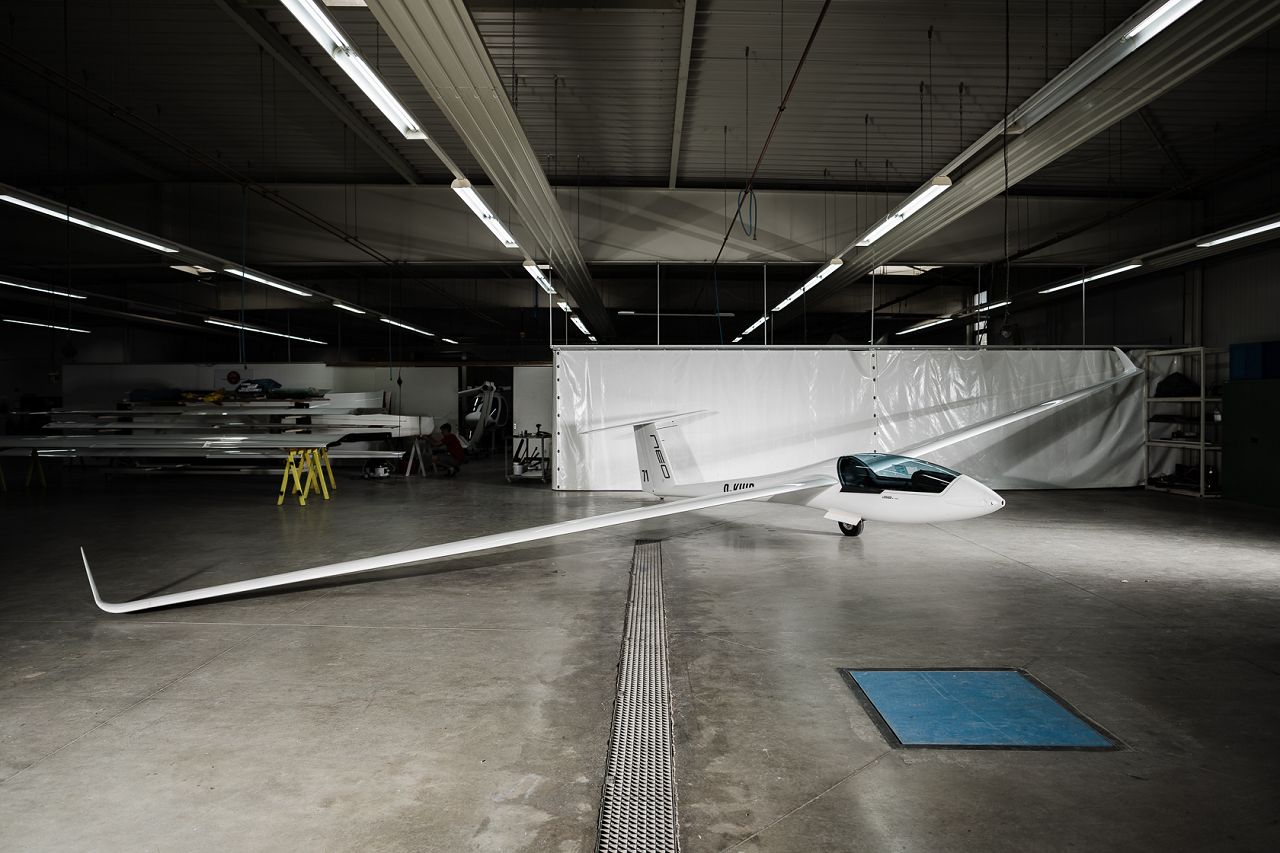 LS8-e_neo_1280x960_12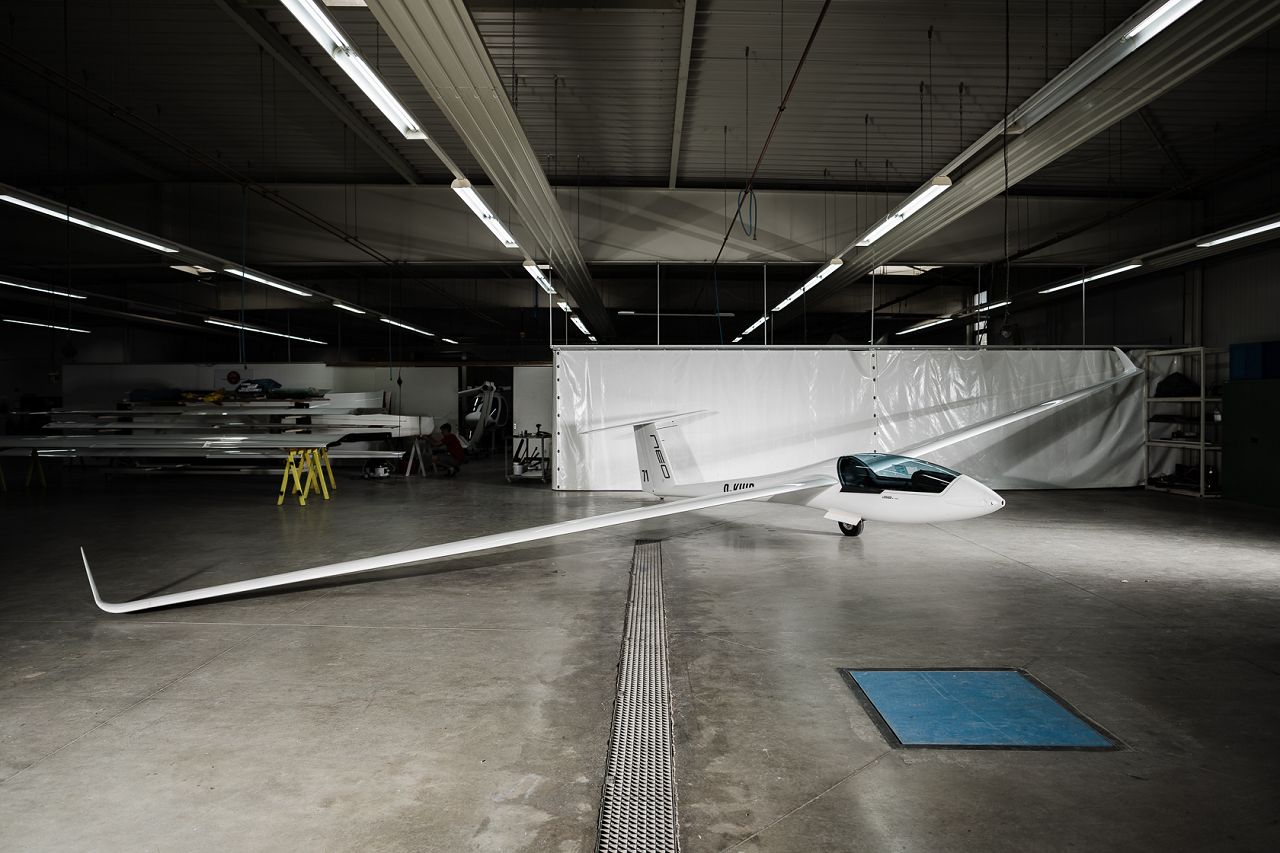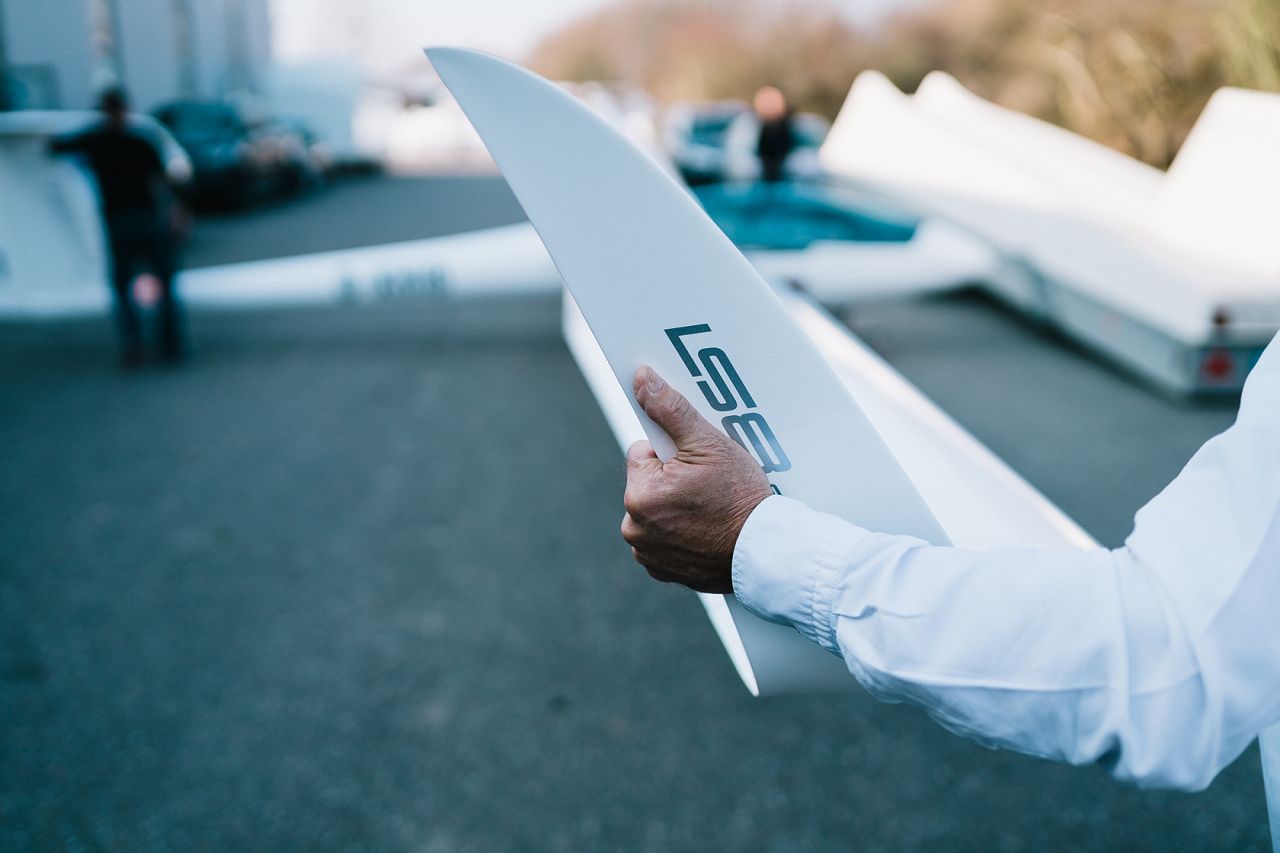 LS8-e_neo_1280x960_9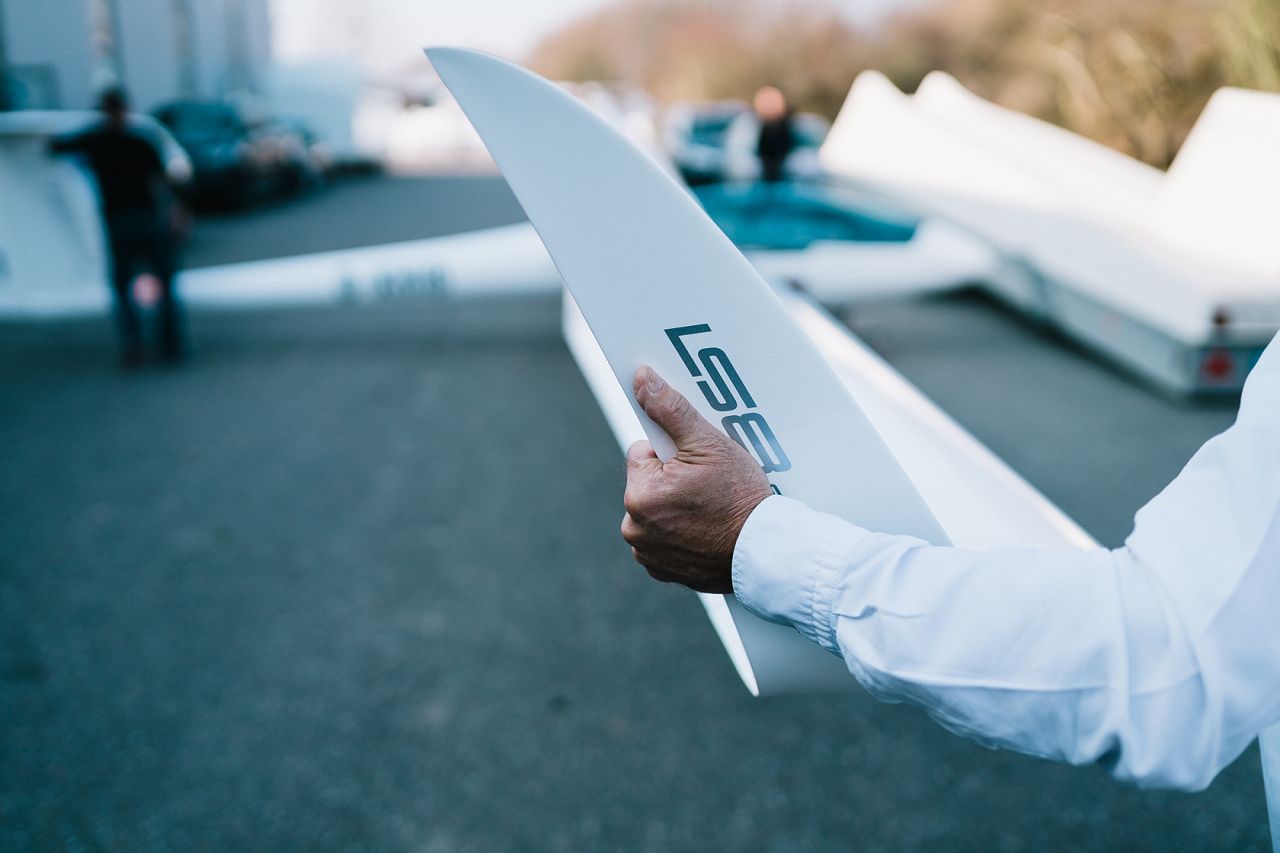 LS8-e_neo_1280x960_33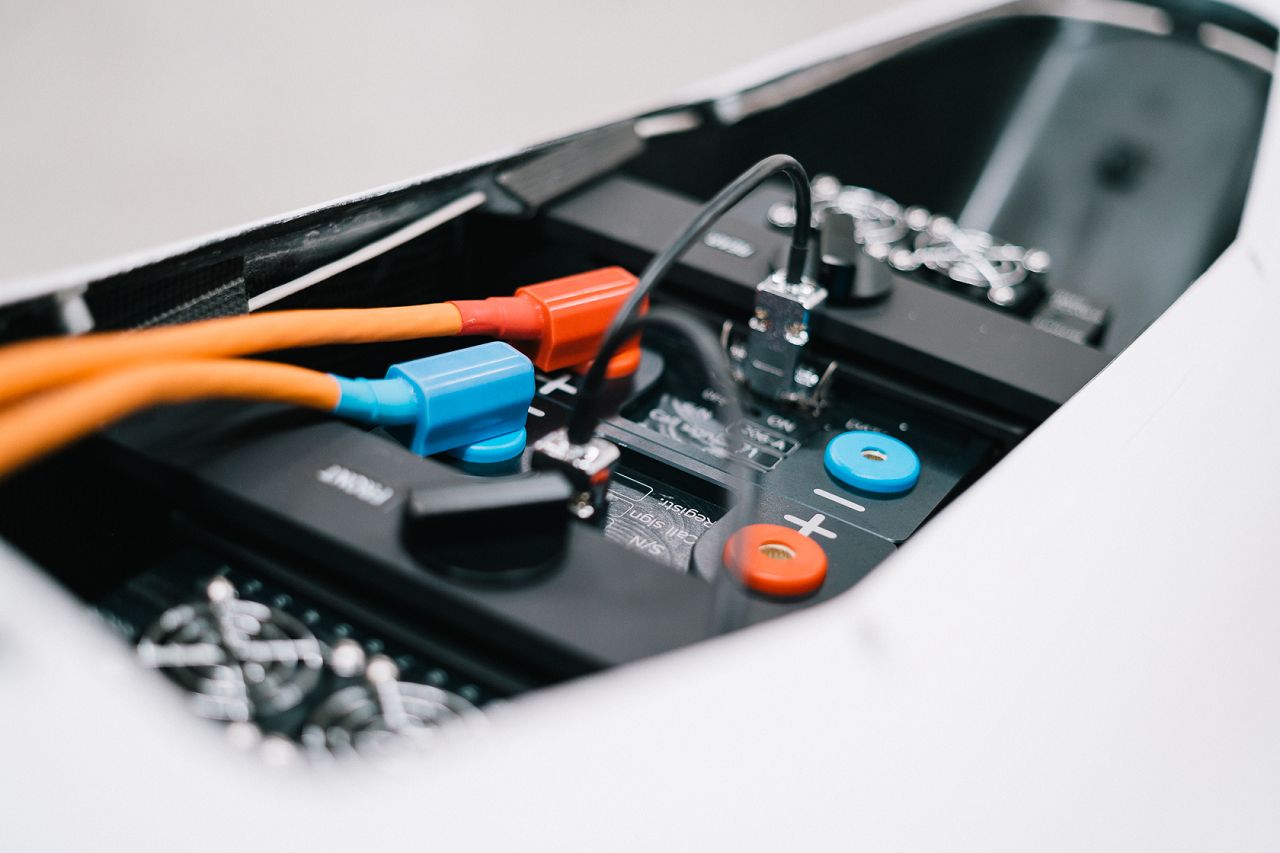 LS8-e_neo_1280x960_11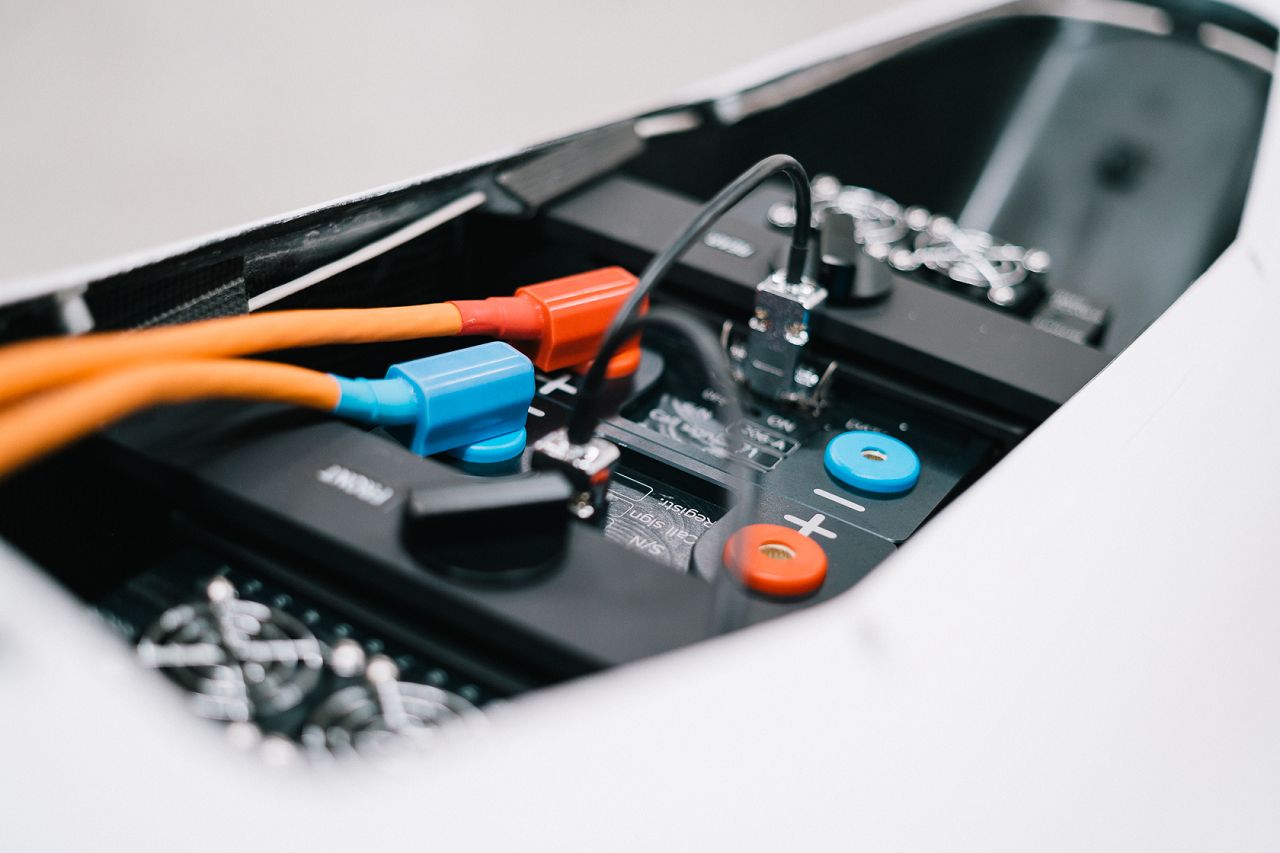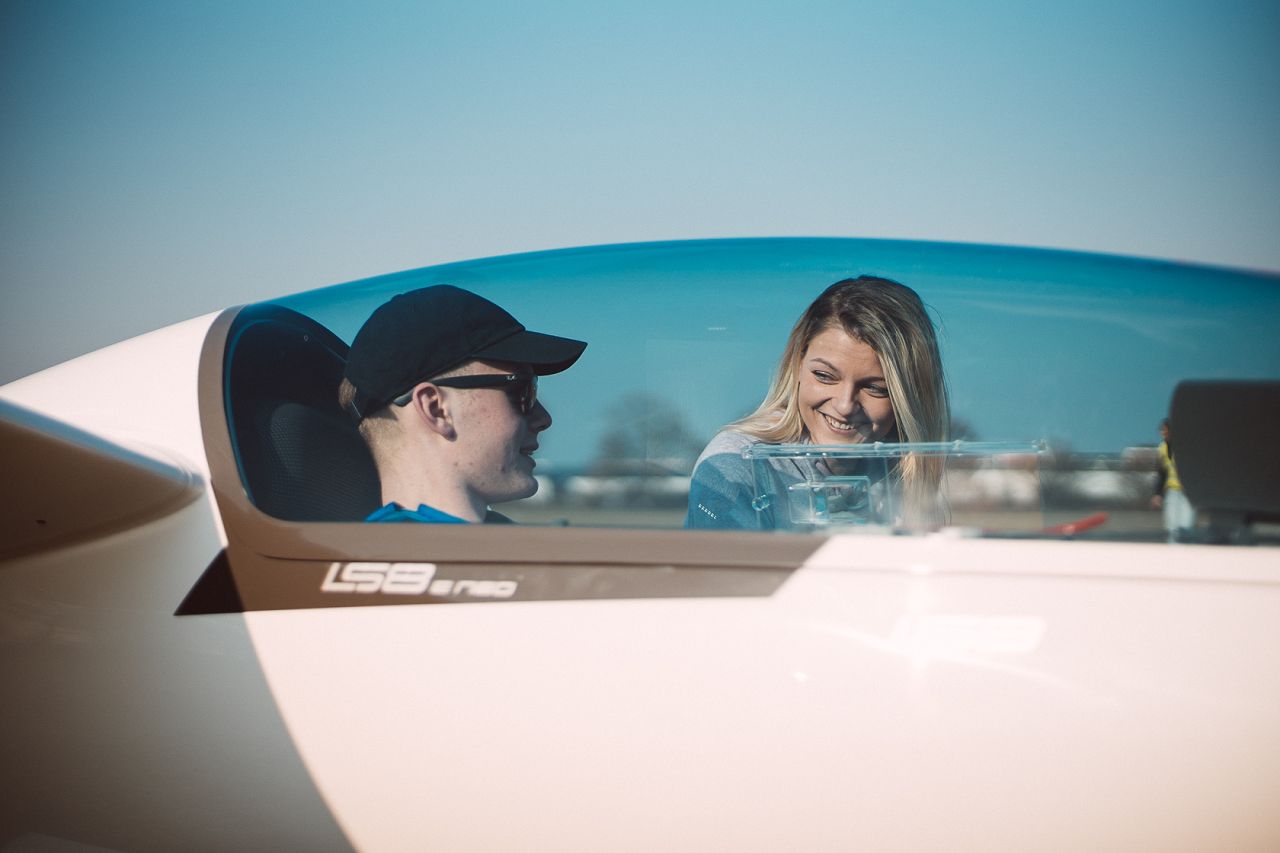 LS8-e_neo_1280x960_7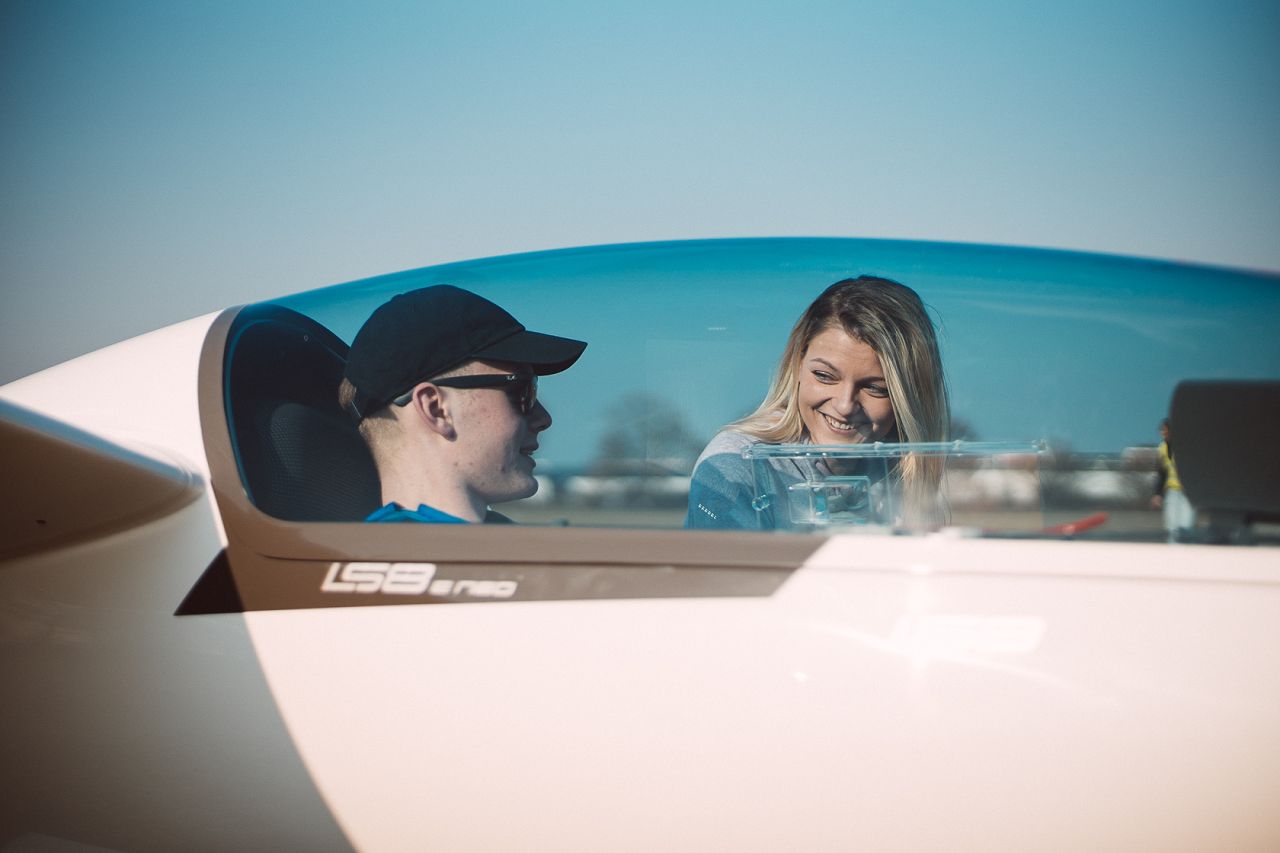 LS8-e_neo_1280x960_21
LS8-e_neo_1280x960_5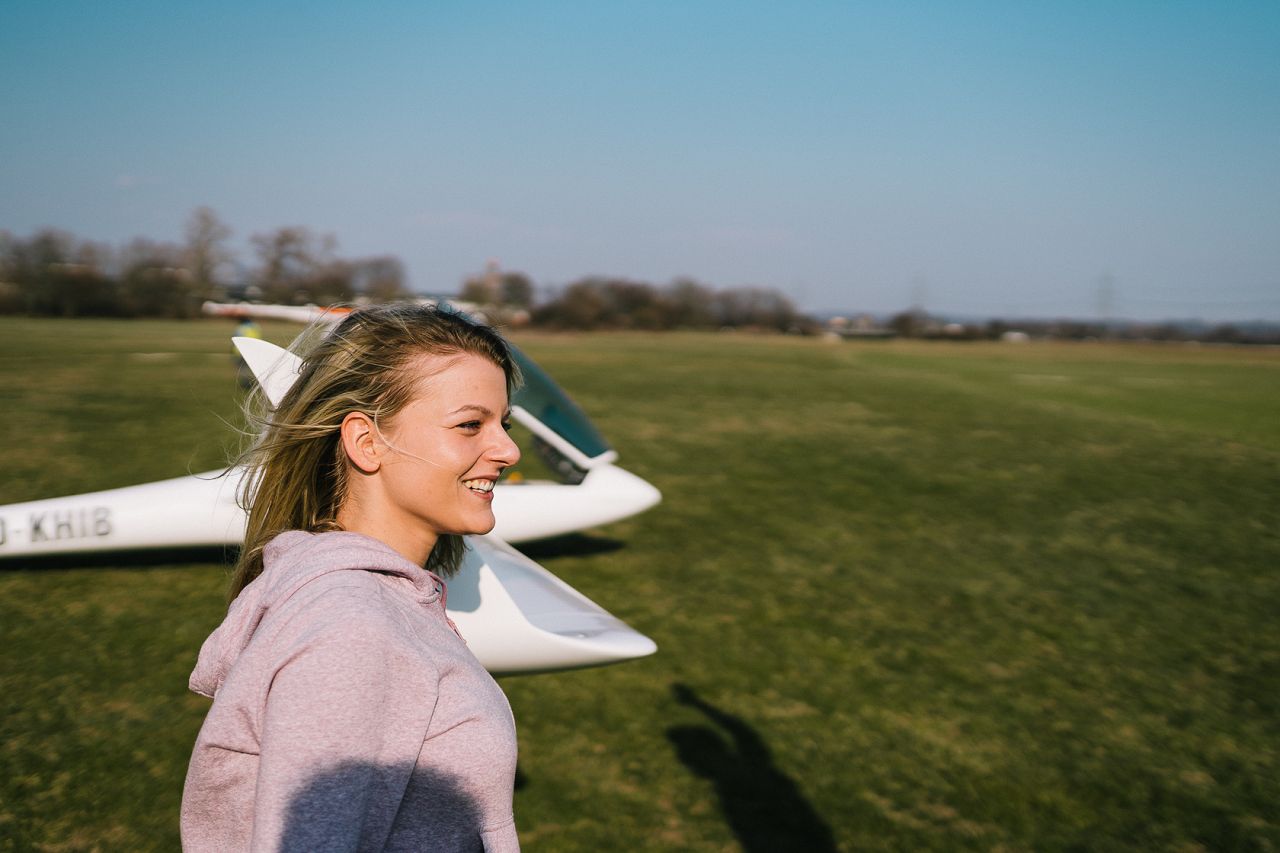 LS8-e_neo_1280x960_8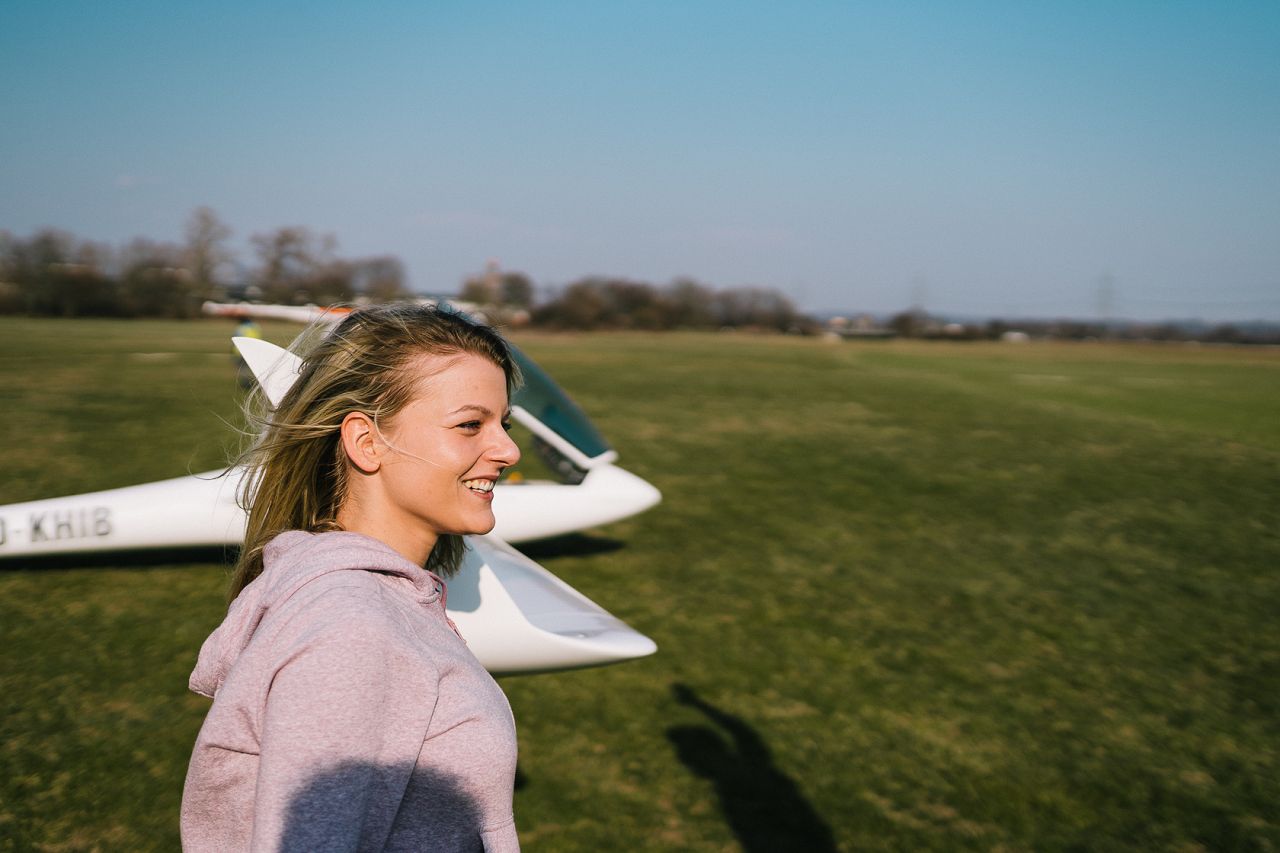 LS8-e_neo_1280x960_4
LS8-e_neo_1280x960_10
LS8-e_neo_1280x960_1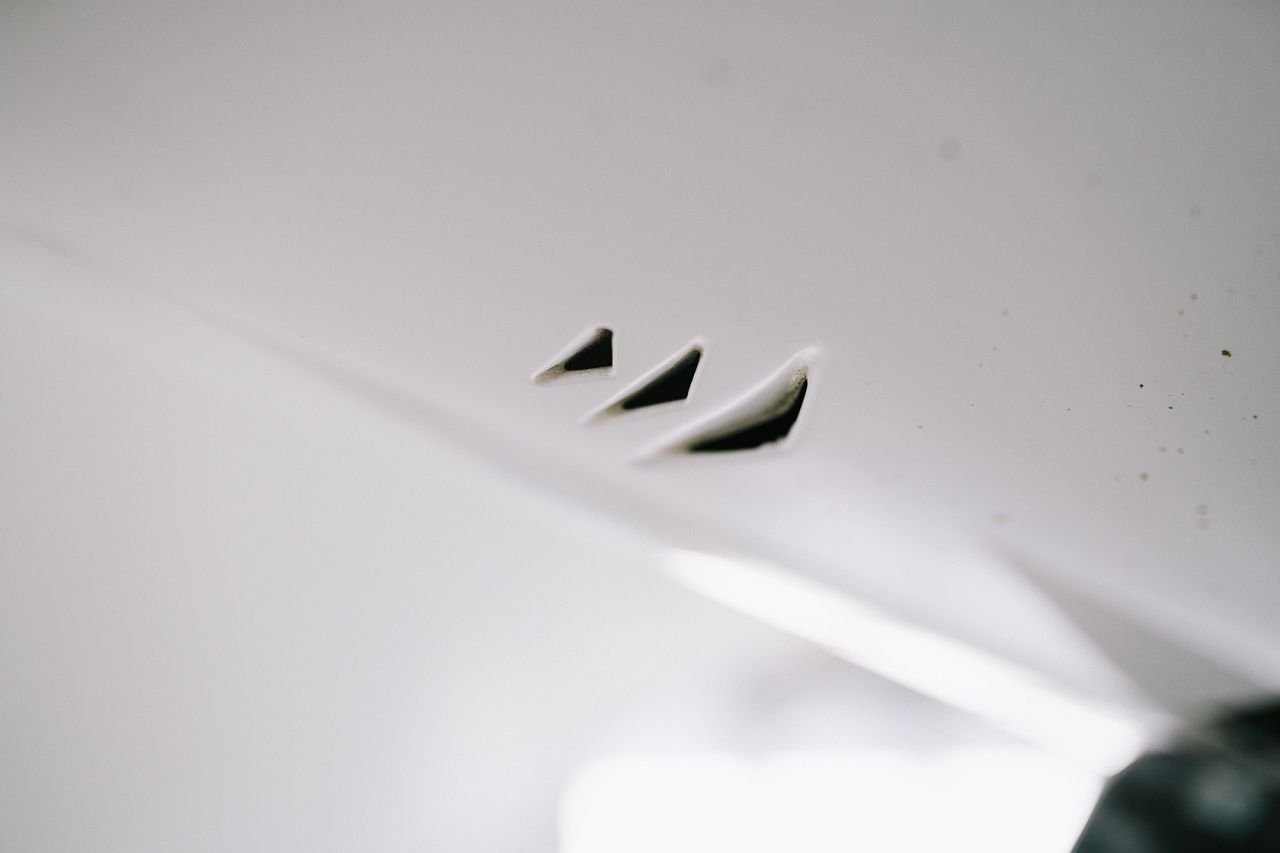 LS8-e_neo_1280x960_15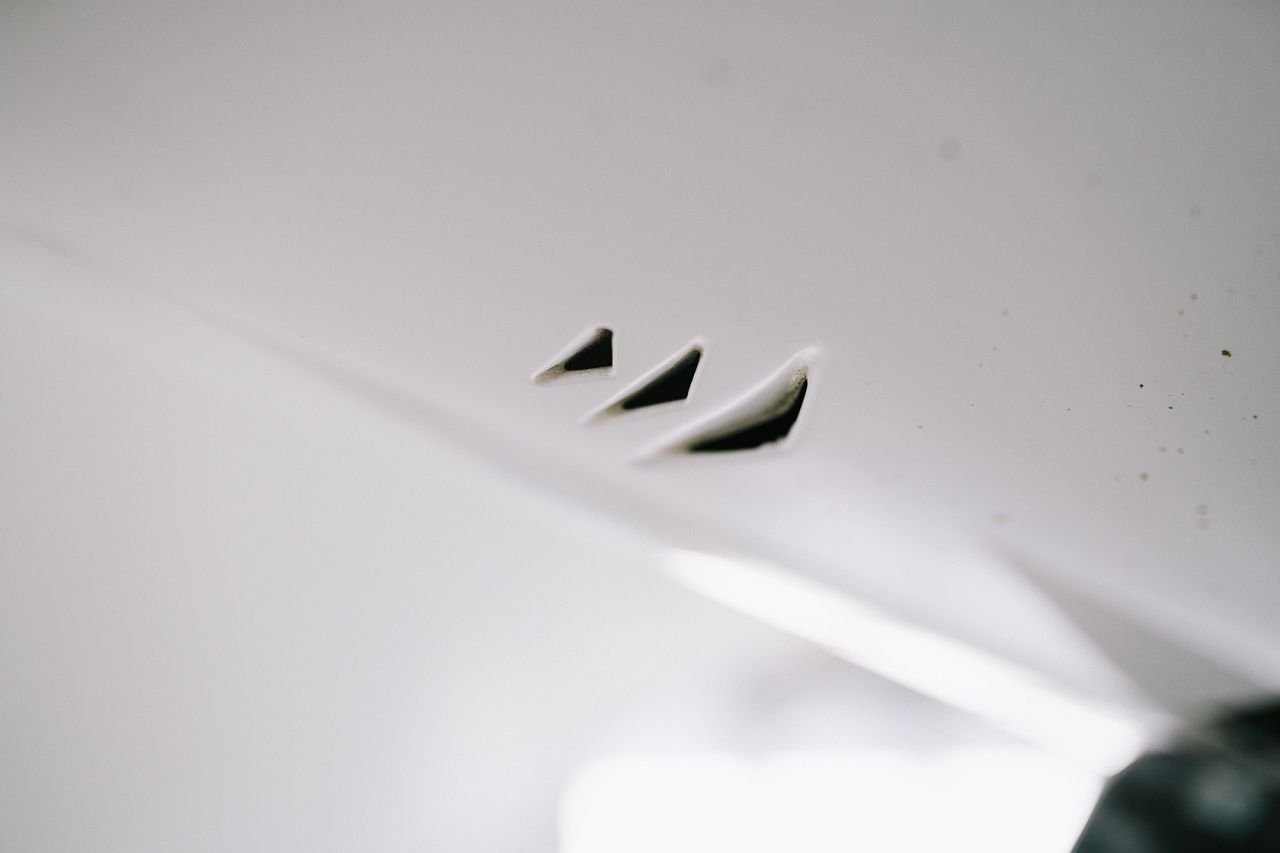 LS8-e_neo_1280x960_26
LS8-e_neo_1280x960_14
LS8-e_neo_1280x960_13
LS8-e_neo_1280x960_25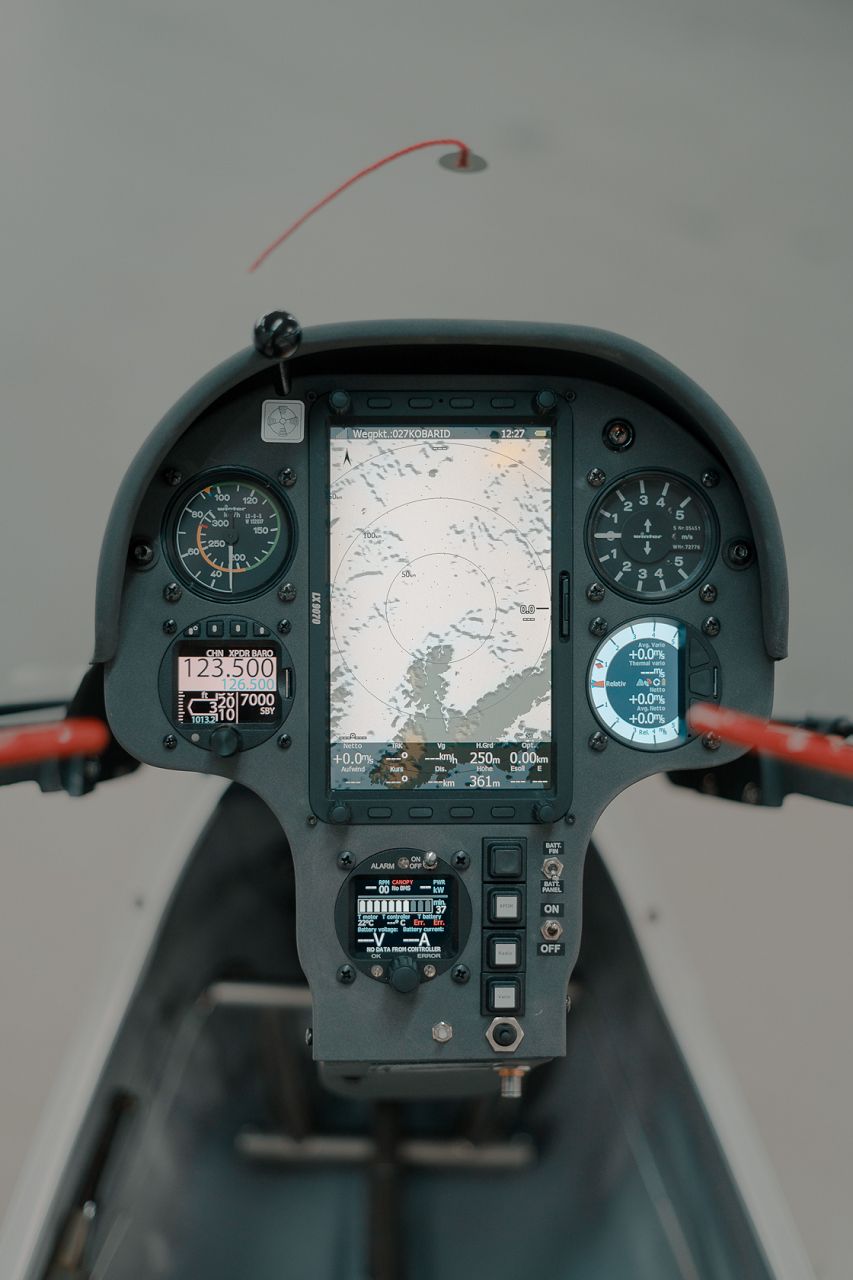 LS8-e_neo_1280x960_16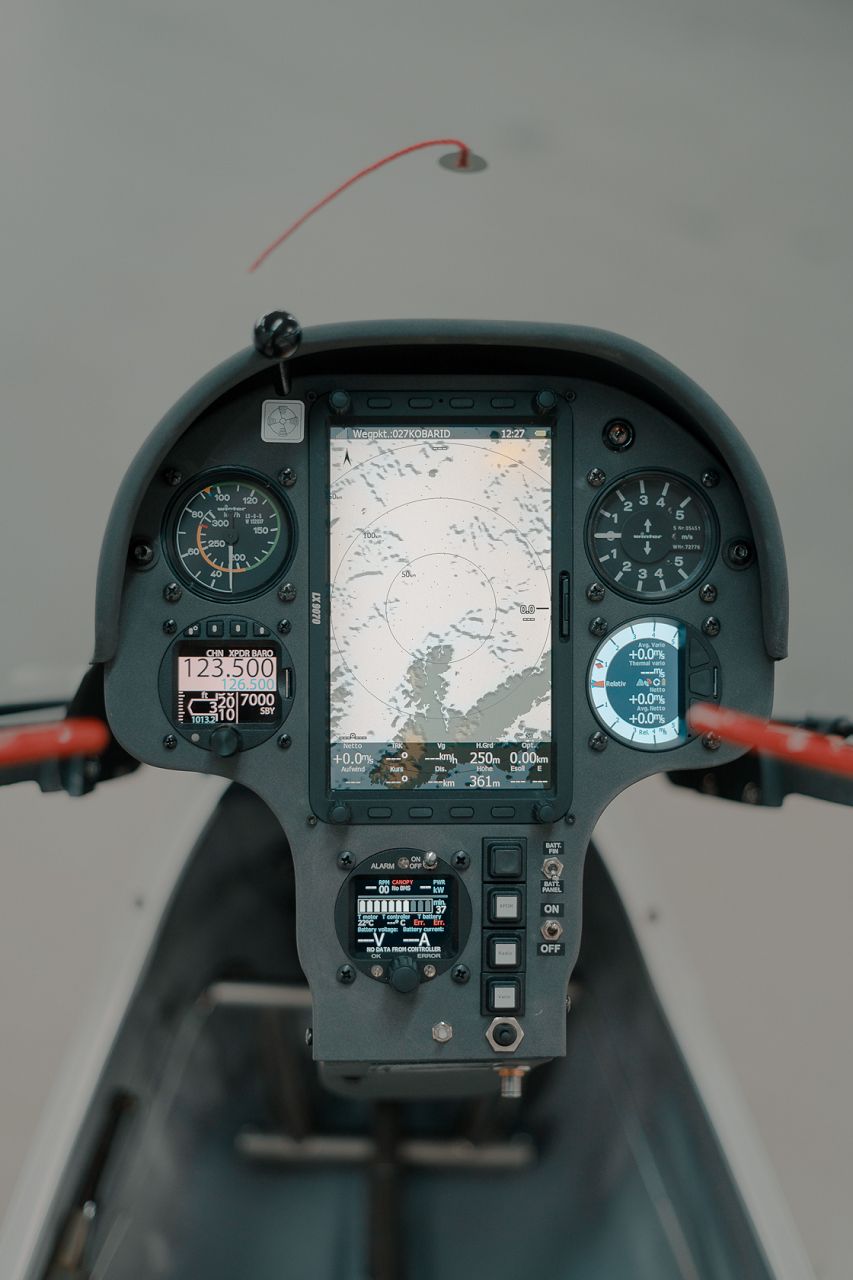 LS8-e_neo_1280x960_18
LS8-e_neo_1280x960_19