DG Aviation – Your Partner For Your Aircraft
DG Aviation GmbH, headed by Holger Back and Sebastian Tschorn, comprises the business units Service & Maintenance, New Aircraft Sales and Development Operations.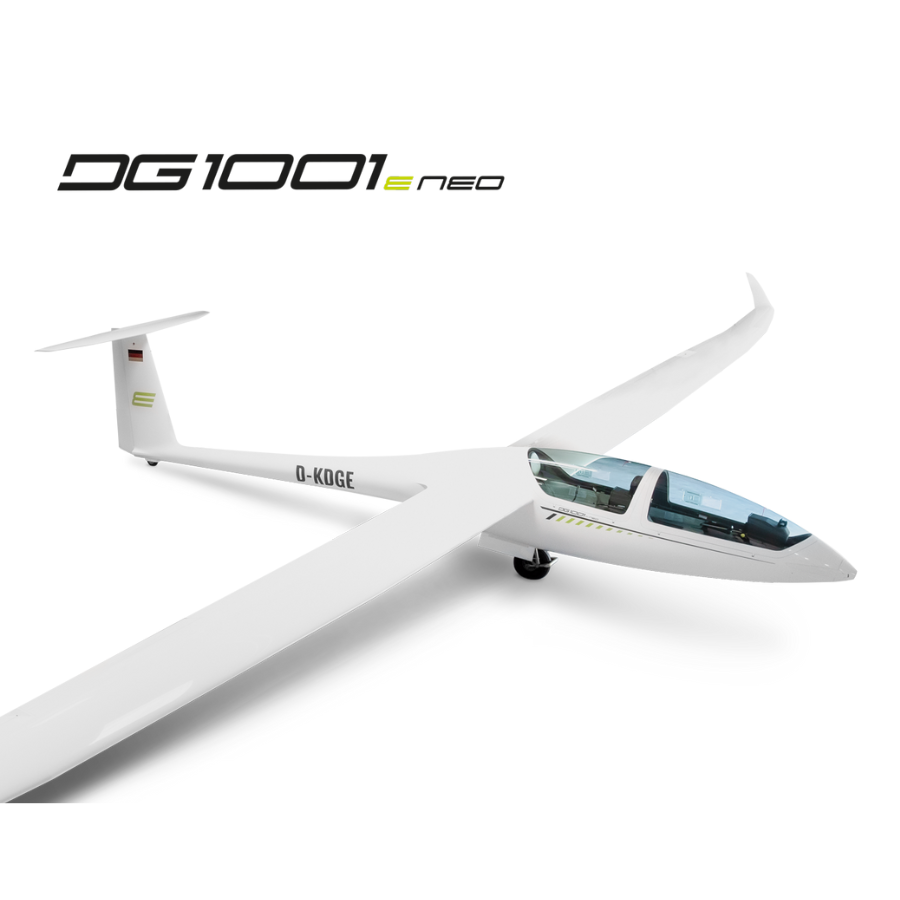 Discover the DG1001e neo
Our DG1001e neo is the first double-seater in serial production which is powered by the popular FES system. This innovative propulsion system, neo 20m wingtips with neo winglets and a comfortable state-of-the-art cockpit make this aircraft the perfect allrounder for cross country flying and clubs. Due to structural reserves the glider is still capable of performing aerobatics.
Service for Your Aircraft
DG Flugzeugbau's huge Service & Maintenance Department is one of the biggest maintenance shops in Germany. Our large parts stock and an in-house paint shop enable flexibility, efficiency and quality. With our extensive experience we are your competent partner for aircraft of all brands.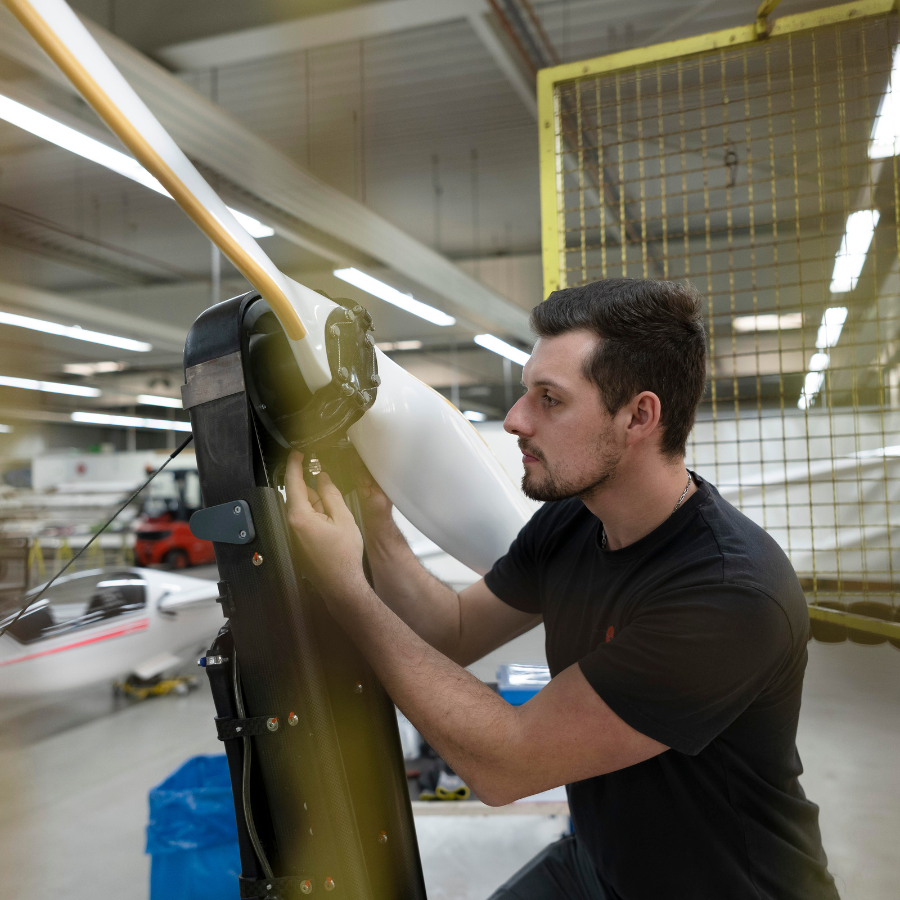 Go neo!
The Winglet series by DG Aviation
Our new winglets improve agility along the longitudinal axis and climbing in thermals. The higher the wing-loading, the better the effect of our new wingtips. Improved flight characteristics and a modern design make you feel like having a new aircraft! We are looking forward to your inquiry.