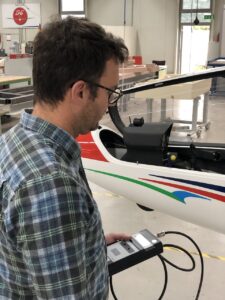 During the last years, it has become more and more common to equip aircraft with transponders. Almost every glider or motor-glider leaving our production line has a transponder installed. Our Service Department is also installing these devices on a regular basis. According to EASA SIB 2011-15R2 a transponder check is mandatory every 2 years. This results in an increasing number of transponder checks at DG. In order to improve our service, our inspectors were trained according to Part-66 and got their license to conduct transponder checks in-house.
Analogue to our other services, we also offer this work for aircraft of all brands.
Feel free to contact our Service & Maintenance Department for more info and an appointment.
We're looking forward meeting you!