After a remarkable series of successes, Simon Schröder was able to crown his young career with the victory in Standard Class at the World Gliding Championships in Montlucon/France. Simon was able to successfully use the advantages of the LS8 neo and managed to deliver a high performance despite the very weak weather conditions.  Dennis Huybreckx became third in Standard Class flying an LS8 as well.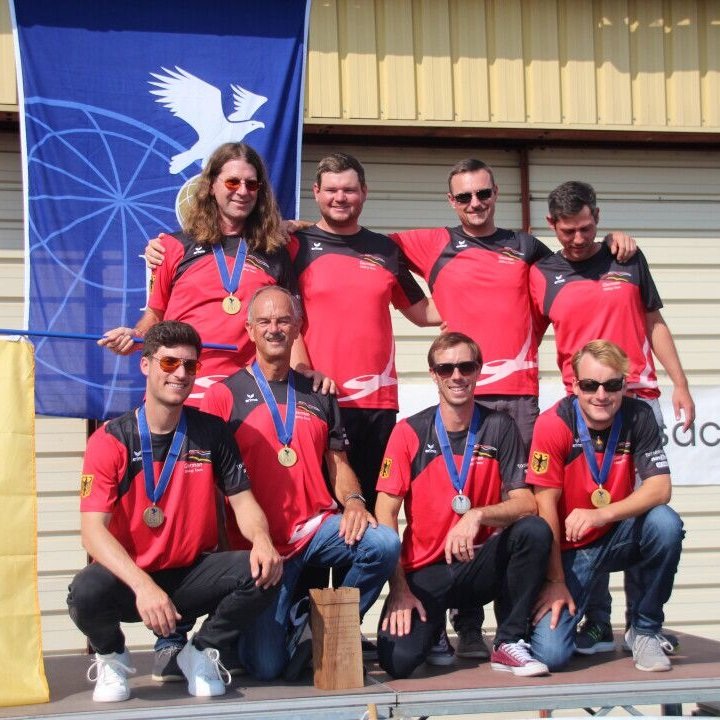 Another great success was achieved by Uwe Wahlig and Stefan Langer. They took 1st and 3rd place in Club Class with their LS3. All in all Team-Germany won the team ranking and brought the cup back to Germany again.
After his 3rd place at the World Gliding Championship in the 15m class, Matthew Scutter (Australia) won this year's e3glide in Varese/Italy with the LS8e neo shortly afterwards! During seven days of competition he achieved impressive four daily wins and a total of 6 podium finishes.
He describes his competition with the LS8e neo as follows:"What an experience! I had heard over and over how easy to fly the LS8 neo was, and I now see what all the fuss was about – this really is the easiest glider to fly ever made, and can deliver great results even for a novice in their first contest. With neos the increased agility is clear – and in the combination with the FES it cements the LS8 as a timeless glider."