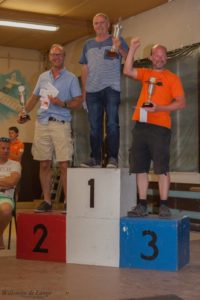 Jelmer Wassenaar, DG's head of Engineering and member of Team Netherlands, reached the podium during the National Championships in Terlet/Netherlands. He placed 3rd with his LS10 in 18m Class.
Pilots on LS8 have been quite successfull as well! Robbie Seton and Sjoerd van Empelen placed 2nd and 3rd in "Combi-Class". Tjeerd Reitsma unfortunately missed the podium with his 4th place.
Jeroen van Dijk became 3rd with his LS3 in Club-Class.
We'd like to send our congratulations to all pilots and wish many more successfull flights this season.