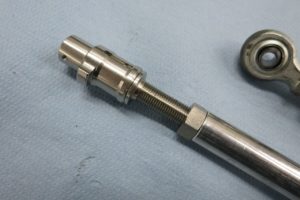 Engineering Office Carlsbach has developed a replacement for old l'Hotellier connectors based on Binder's SKB connectors. The change is certified by a STC and available for all LS1-c, LS1-d, LS1-f, LS4, LS4-a, LS6, LS6-a und LS6-b. The new connectors are self-locking, non corroding and of high quality. Conversion kits will be provided by DG Flugzeugbau. 
More details:
high quality design in stainless steel and high-strength aluminum 
no l'Hotellier AD anymore 
easy conversion, everything is screwed, no riveting required
periodic maintenance as "pilot owner" 
approved by EASA STC 10070970
A STC for DG aircraft is in progress.
In case you want to convert your glider as well, please feel free to contact our Spare Parts Support for more information and an offer.